Two legends of GP racing stole the limelight at the International Festival of Speed at Sydney Motorsport Park, Australia. One was the most winning racer in GP history and the other the most winning crew chief.
Everyone expected to see Giacomo Agostini and his outrageously loud MV but few expected to see Jeremy Burgess spannering all weekend on a collection of RG500 Suzukis.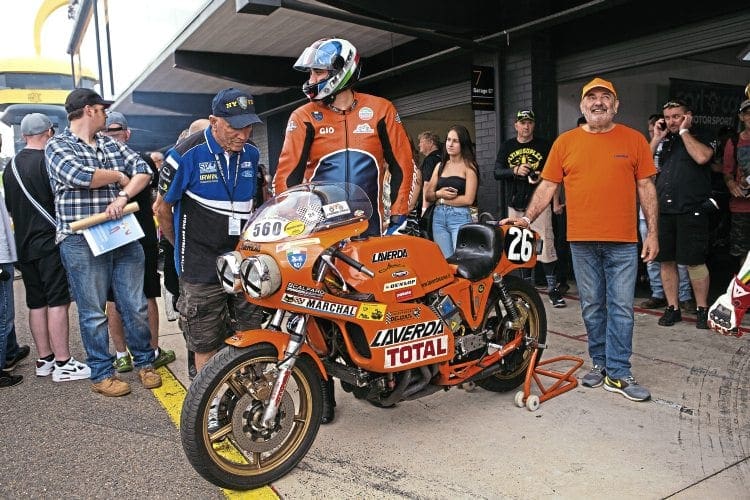 'Ago' has 15 world titles while Burgess is the brains behind 14 world titles.
This contrast summed up a special weekend at Sydney Motorsport Park. It also underlined how this annual event has been transformed from just classic racing into a classic spectacle that salutes great eras of endeavour.
Last year, the focus was two-strokes, this year it was a weekend of Italian four-stroke exotica from the 1960s and 70s, mixed in with a couple of spicy Cagiva two-strokes from the following decades. There were plenty of RG500 Suzukis for the racing legends provided by Steve Wheatman, Stu Avant, Tom Dermody and Paul Edwards.
Ago was joined by a squadron of riders and their old bikes: Pierfrancesco Chili, ex-Barry Sheene GP team-mate Steve Parrish and Jeremy McWilliams were backed up by local heroes Graeme Crosby, Kevin Magee and Troy Bayliss.
Read more in the May/June issue of CR – on sale now!