Classic Racer magazine celebrates the greatest racers and racing motorcycles in history, where motorcycle-racing legends truly live on.
Classic Racer magazine covers everything from tests of historic racing machinery, written by those who rode them, to tales of the heroes who made the sport great.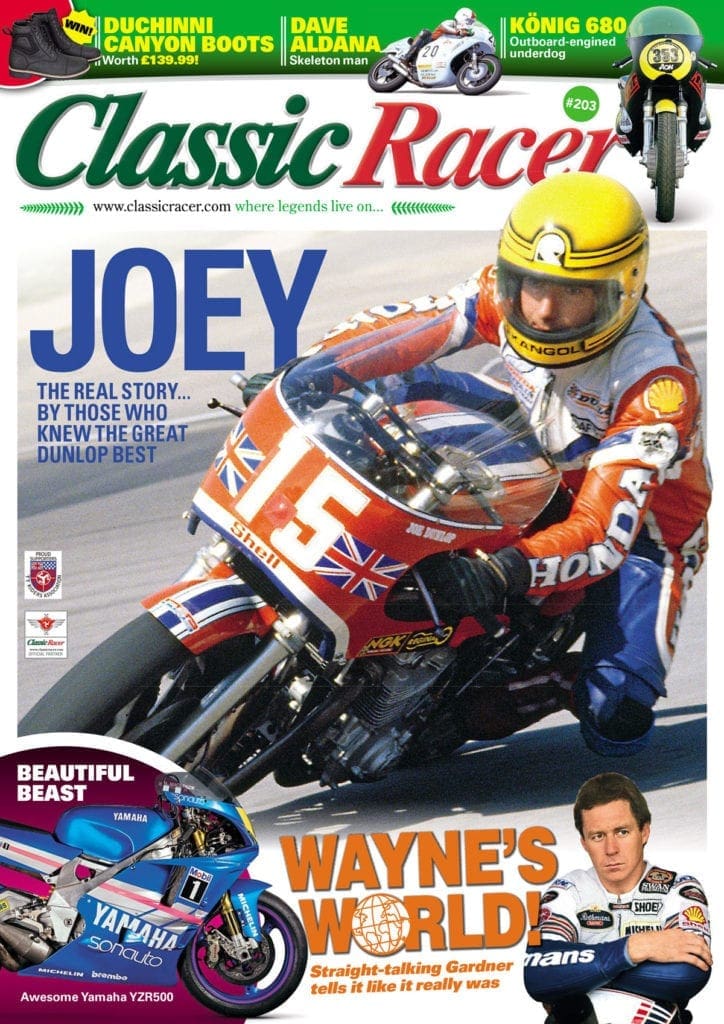 With detailed bike profiles we take you so close to your favourite classic bikes you can actually smell the Castrol R, and with the world's finest archive at the disposal of an editorial team who live and breathe the sport, the only way you'll get any closer to the action will be to put on your leathers.
In the May/June 2020 issue of Classic Racer magazine:
Who was Joey Dunlop?
We all know Joey, right? The greatest road racer of all time was adored by millions, but very few got to see the real Joey. We hear from some of those who did – friends, family, colleagues – and who could understand what he was saying too!
Wayne Gardner
Racers want to win, right? Well Wayne Gardner was the Australian who in an era of huge personalities, 'unrideabale' bikers and an explosion of media interest, was a true superstar.
Article continues below...
Advert
A subscription to Classic Racer magazine means you can enjoy all of the above, plus plenty of other benefits, such as making a major saving on the cover price and FREE postage.
It's quick and easy to sign up and, whether you do it online or over the phone, our team is ready and waiting to get your new deal under way or extend your current package.
---
Advert

Enjoy more Classic Racer reading in the bi-monthly magazine. Click here to subscribe.
---