Words: Chris Pereira
Michael was born on April 11,1931 in Plumstead London and the family later moved to Camberwell.
His father Bill was a butcher by trade, but he was also a grasstrack rider so as a boy, Mike inevitably spent most of his weekends at grass meetings.
He eventually made his racing debut at Leatherhead grasstrack in August 1947 on a KSS Velocette.
By 1949 he had inherited his dad's JAP special, which he modified and renamed the OM Special.
With the OM fitted with racing tyres he started racing at the Haddenham circuit, where he recorded several second and third places.
This led to the offer from Tom Arter of a 7R for the September 1949 meeting at Scarborough, where he finished a respectable eighth.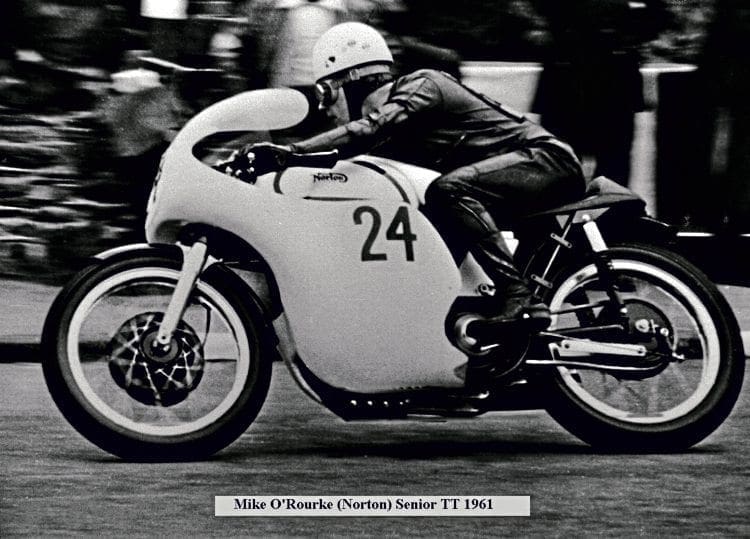 In 1950 his uncle Jim Oliver bought him an ex-Syd Lawton 1948 7R, on which he recorded his first win at the 1951 Boreham Championship meeting.
He was sixth in the 1952 Ulster GP and was given a works 7R for the October International at Thruxton, where he was second to John Surtees also on a works 7R.
In 1953 his uncle Jim and Wilf Beckett, who was president of the Bermondsey club, worked out a deal in which Wilf bought a new 7R and Jim bought one of the new G45s for Mike.
Read more in the September/October 2019 issue of CR – on sale now!