How two men pointed the way to Britain's racing future, but were eventually beaten by bureaucrats
Words by: Pete Parnham Pictures by: Mortons Archive
Lincolnshire's John Kirkby was an extremely able racer and a man of very forthright words and views.
In 1966 he was racing his own ex-Tom Philips Vic Camp Ducati, fitted with an Oldani front brake, after a spell of Bantam racing.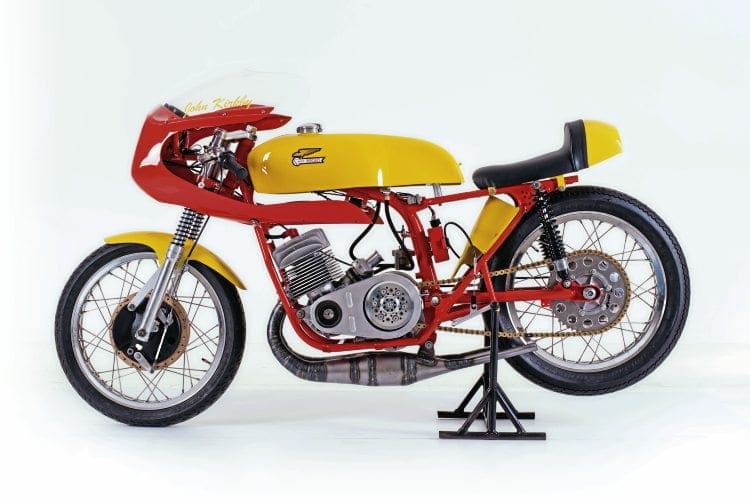 However, by 1967 it was becoming very apparent that the new breed of two-strokes, especially Yamaha's TD1 series, ridden by the likes of Derek Chatterton, another Lincolnshire rider, were the way to go.
With the full backing of his brother and mechanic Roy, the decision was made to order a Yamaha engine to be fitted into the Ducati frame.
This was a modification that Derek Chatterton had already undertaken to help tame the somewhat wayward handling of the stock Yamaha. The long wait for the engine to arrive had started…
However, by the beginning of 1968, the unwelcome news arrived that there was to be no new Yamaha engine available and the search began for a replacement suitable for fitting in the Ducati frame.
The best answer seemed to be the 247cc disc-valve vertical two-stroke twin designed by Frank Cutler and manufactured by Alpha Automotive of Dudley.
Read more in the MayJune issue of CR – on sale now!

Enjoy more Classic Racer reading in the bi-monthly magazine.
Click here
to subscribe.