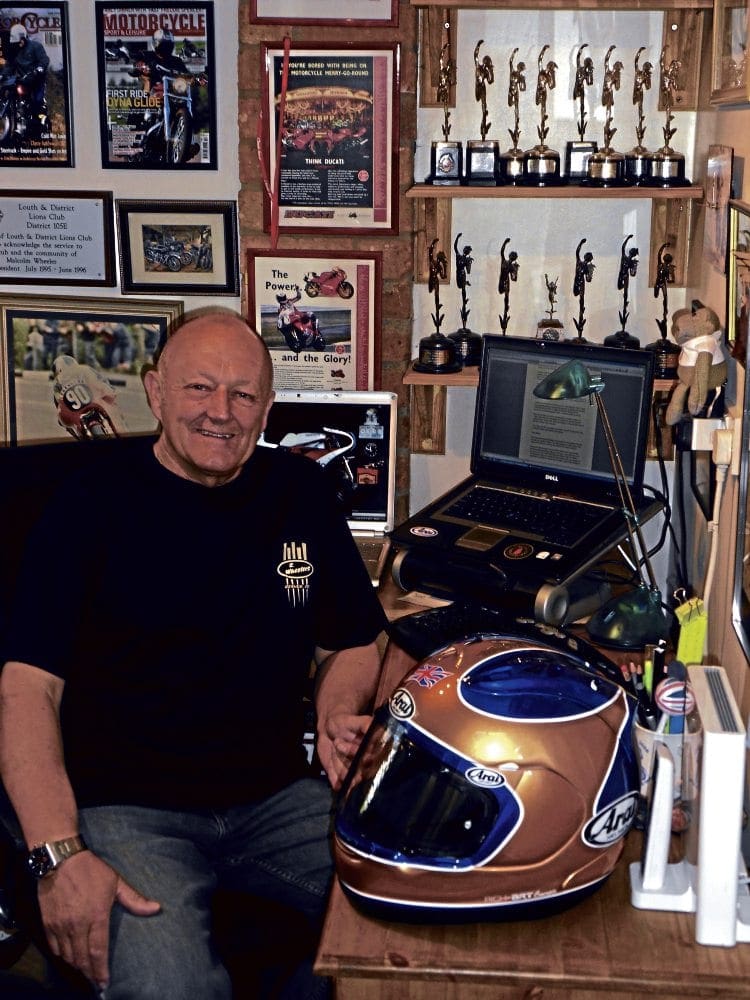 I'm guessing that many of you grew up with the best motorcycling movie of all time, On Any Sunday? Steve McQueen starred in this iconic Bruce Brown movie, but the real stars of the show were the racers. Among all the other bike action the film followed Mert Lawwill as he defended his AMA Number 1 plate.
In a tense climax and after some incredible on-bike action (keep in mind this was long before the tiny on-bike cameras available today) Harley-Davidson's Mert lost out to Gene Romero and his Triumph. Also featured was wild up-and-coming David Aldana and early-in-his-career future Daytona 200 winner, Don Emde.
All the guys also travelled to UK for the Anglo American Match Races, giving us a first glimpse of what soon became an American invasion.
One of my jobs at Mortons, owners of this magazine and many more, is to find Guests of Honour for the two big Stafford Shows, held in April and October, and I've landed some legends along the way. However, thanks to a lot of help from my good friend Don Emde in the USA this October's line-up equals the very best.
Over the weekend of October 15-16 we will be honoured to have, as our guests, David Aldana, Don Emde, Mert Lawwill, and Gene Romero. The stage show should be brilliant; a talented line-up with more than a few great stories to tell. I, for one, can't wait!
I hope you enjoy the free supplement with this issue. I had nothing to do with choosing that issue, so you can understand my surprise when turning to the racing section of the classifieds and seeing my name. American journalist, Dennis Noyes, who was living in Spain at the time stood in for me during an endurance race at Cadwell after I broke my collar bone (again) at Snetterton the week before, to partner my old mate John Knowles. The ad tells the rest of the story!
Enjoy this bumper issue.
Malc.