Over 26 years after his career ending accident, grand prix legend Wayne has been back riding a motorcycle for the first time.
The three-time world champion got his first emotional return at a local Californian track on a specially modified Yamaha R1.
The whole of Wayne's grand prix career was aboard Yamaha machinery and he clinched three back to back 500cc titles between 1990 and 1992 and was chasing a fourth title before a crash in the 1993 Italian Grand Prix at Misano, which left him paralysed from the chest down.
Despite his injury Wayne returned to the grand prix paddock running his own team. Currently he is president of MotoAmerica and has been largely responsible for turning around the fortunes of road racing in the USA.
After his initial ride on the Yamaha R1 Wayne commented on social media and through MotoAmerica: "I had the opportunity to ride a motorcycle yesterday for the first time in 26 years. And I had a blast.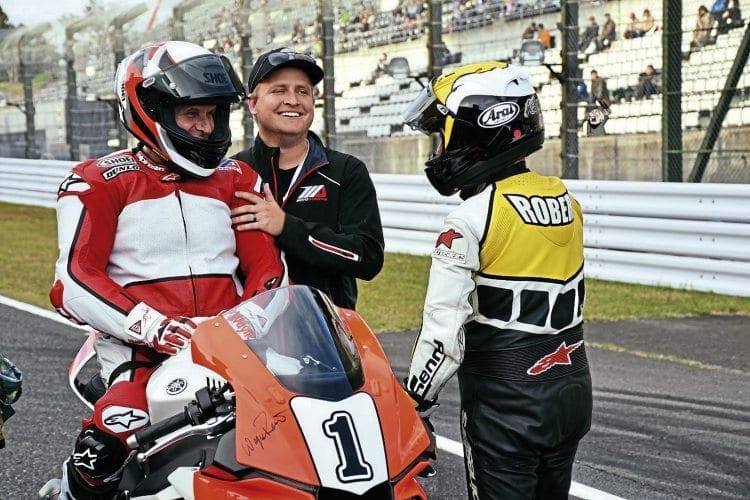 "At first it felt a little odd and I was kind of wobbling around but I thought that I'd better give it some power and things smoothed out. It was a nice feeling to be back on a bike again.
"Big thanks to Yamaha Motor USA and Alpinestars for helping make it happen."
What few people outside of Wayne's close circle realised was that this was a dress rehearsal for a return to Suzuka Circuit to take part in the Suzuki Sound of Engine event on November 16-17.
During the two days Wayne Rainey took to the famous Suzuka circuit on a specially prepared YZF-R1, alongside Kenny Roberts, also on a YZF-R1, four-time world champion Eddie Lawson, on a Honda Fireblade, and former 500cc racer Takuma Aoki, who, like Rainey, uses a wheelchair on a specially adapted Honda Fireblade.
Read more News and Features in the January/February 2020 issue of Classic Racer – on sale now!