The performances of Cal Rayborn and Yvon Duhamel, when they shared top individual Transatlantic Trophy Series honours with British riders in 1972 and 1973, had already shown fans in the UK that America could produce road racers who could run with the best. But no one on either side of the Atlantic could have predicted what was to happen in the 10 years from 1974 onwards. The decade of the superstars was about to arrive.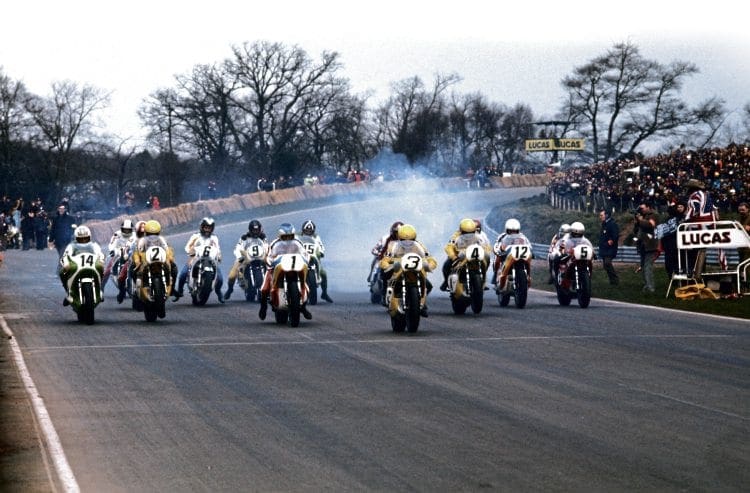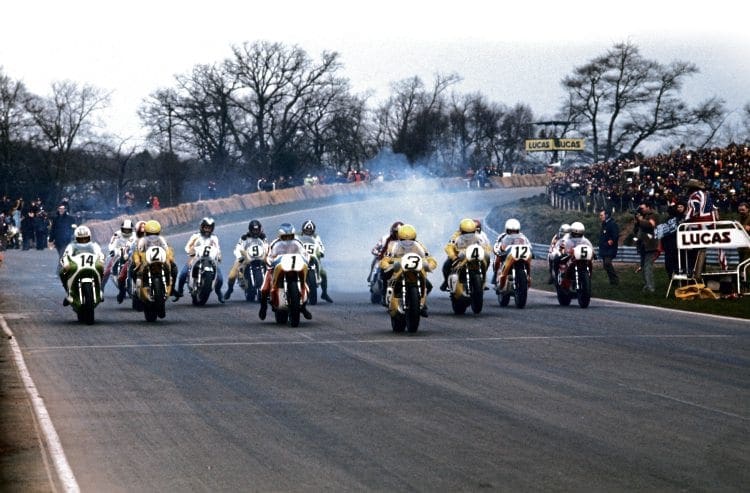 Before the decade even started, there promised to be a treat in store for fans of these
Anglo-American match races with the news that Cal Rayborn, already a hero with American and British fans alike, was to cut back his USA dirt-track programme and combine it with car races and, most important of all, with a road racing contract for US Suzuki. He had realised that even his faithful and familiar Harley-Davidson was, by 1974, a dinosaur in road racing terms and a switch to two-stroke machinery was needed.
For fans who had witnessed his incredible Transatlantic Series performance on the Harley in 1972, the thought of him on a factory team Suzuki triple in 1974 was a mouth-watering one.
Sadly, it was not to be. On December 29, 1973 the man who many had tipped to be a future World Champion was killed in a crash at Pukekohe in New Zealand. He had gone there to race a car in the Tasman Series and had only accepted the offer to ride a Suzuki 500 twin at the last minute. Its engine seized as he entered a fast corner and Cal was thrown into the trackside Armco barrier – such is the happenstance that tragedies are so often made of.
Life, however, went on for the rest of us and when it came time for the flag to drop at Brands Hatch on Good Friday to start the 1974 Transatlantic Series, the UK fans already had some idea of who might be the next American star of the show.
Read more in the March/April issue of CR – out now!
Article continues below...
Advert
---
Advert

Enjoy more Classic Racer reading in the bi-monthly magazine. Click here to subscribe.
---