As the world moved into a new decade in 1980, the Transatlantic Trophy (or the Anglo-American Match Races as the series was also known) was about to celebrate its own first decade in existence when the Easter weekend came around.
Words: Bruce Cox
Photographs: Mortons Archive and Bruce Cox Collection
During the previous nine years it had become it obvious that, as proved by a wins-to-date tally of six for the UK against three for the USA, it was always going to be difficult for the visiting American team to match the local knowledge and points scoring potential of the British.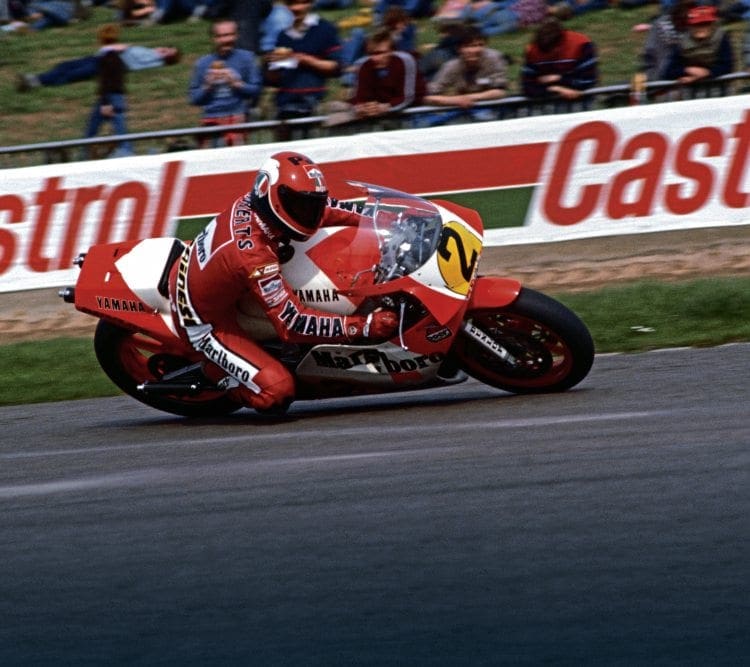 However, the Americans had, at least, proved that the USA and Canada could produce superstar riders that, whether they had ever seen the tracks before or not, could simply turn up and top the individual points table!
Cal Rayborn and Yvon Duhamel had done so in 1972 and 1973. Then came Kenny Roberts in 1974, 1975 and again in 1977, Steve Baker in 1976, Pat Hennen in 1978 and Mike Baldwin in 1979. Just where did these superstars keep coming from wondered the British press and public – and were there any more to come? That question was answered at the very first race of the 1980 series at Brands Hatch.
The early-season Daytona 200 was always a good indicator of US form and 18-year-old newcomer Freddie Spencer had more than a minute's lead in the 1980 race before the engine of his Yamaha let go at the 150-mile mark. He was on the match race US squad and everyone was wondering how he would cope with the shorter, tighter British tracks.
The previous year's Daytona winner, Dale Singleton, had finished second to Patrick Pons at Daytona 1980 and would be back on the match race team, as would Kenny Roberts (who had missed the 1979 series through injury) and Randy Mamola, who had been the second-highest points-scorer on his 1979 match race debut.
Prominent in the home team were Barry Sheene (having switched from Suzuki to Yamaha), then Mick Grant, Dave Potter, Ron Haslam and Graham Crosby – allowed in because he was a British Commonwealth rider competing in the UK.
The Brands Hatch races were on the challenging Grand Prix circuit that was more than two-and-a-half miles long, up and down through the Kentish woodlands. But Freddie Spencer had amazed everyone with his pace when he first set eyes on it in Thursday practice and he confirmed his speed by dominating both races on Good Friday!
The first of these saw Freddie three seconds ahead of Graham Crosby, with Kenny Roberts a comfortable third after an initial tussle with Barry. They had increased this slim margin to a much more comfortable 32 seconds after the sensational Spencer won again, this time from Kenny Roberts and Randy Mamola, all well ahead of the first Brit, Ron Haslam.
Read more in the MayJune issue of CR – on sale now!