Words: Peter Parnham, Photographs: Gary Chapman
Without a shadow of doubt, they were the 'dream team' of Machin and Saunders garage at West Barkwith, near Wragby, Lincolnshire – diminutive ace rider Steve Machin and his wife June; June's brother and general engine man Dave Saunders; top engineer Don Briggs and 'ideas man' Tony Dawson (of 'Scitsu' bikes and rev-counters fame).
This 'Band of Brothers' truly lived up to the 'Scitsu' mantra of 'Selfish Conduct Inhibits Sporting Union' while not being directly part of the Scitsu brand. Input was by all, with each member of the team having an equal contribution to the whole.
As well as the design, build and development of the water-cooled 125cc AS3 Yamaha special, they turned their fertile minds to the creation of a 350cc variant in circa 1970/71.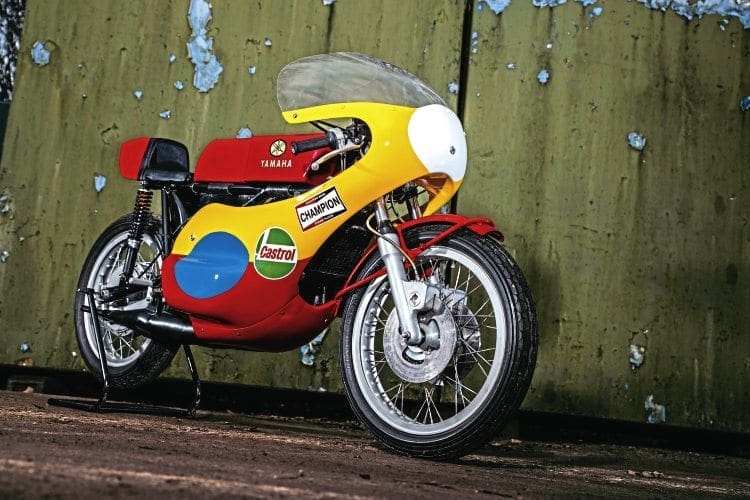 A frame was designed and subsequently hand-built by Don. Interestingly, the almost unique Dunstall forks with integral disc brake calipers were fitted.
I have to say that I have always been unsure about this design, as heat from the calipers is easily transferred directly to the fork oil. But, at the time these forks were comparatively readily available, despite their apparent short-comings.
Article continues below...
Advert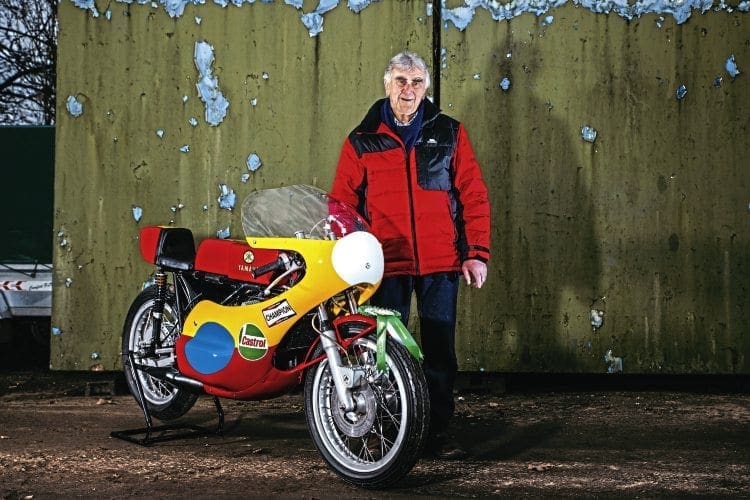 The engine was a Yamaha TR2B unit with the same water-cooling modifications as the little Yamaha AS3 Special.
All the cylinder fins apart from the lowest and uppermost were removed and a water-jacket alloy welded around these to form a watertight casing.
No water pump was employed, but the water circulated via the thermo-syphon system. Here the principle that warm water naturally rises, then sinks back down on being cooled, can be utilised fully. The resultant engine water-cooling helped reduce the power-sapping cylinder distortion of air-cooled two-strokes once they got very hot after a lap or two.
Article continues below...
Advert
Read more and view more images in the May/June 2019 issue of CR – on sale now!
---
Advert

Enjoy more Classic Racer reading in the bi-monthly magazine. Click here to subscribe.
---