What made Bathurst's Easter races the most important motorcycle destination in Australia? In the second feature of their two-part series, HAMISH COOPER and PHIL AYNSLEY go back to the Eighties to find out.
Greg Pretty sits inside the concrete wall at Bathurst's GTX Bend, sipping reflectively on a steel tin of Carton Draught while he fiddles with the ring-pull clip.
Moments earlier he had been on target to claim second place in the 500GP on the Yamaha-Pitmans TZ500. But as Pretty started the last lap, his fuel tank ran dry.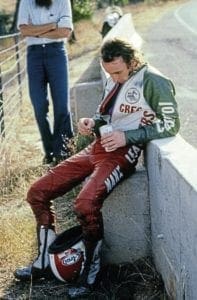 After he had dismounted and pushed the bike behind the newly-constructed barrier, a local sitting with a few mates at the top of a driveway ran down and handed him the beer.
This photograph, taken by Phil Aynsley in 1981, is a powerful image that sums up a golden age of motorcycling. It shows the connection fans had with riders at Bathurst. It was a bond similar to that experienced today between Isle of Man TT racers and spectators.
For decades Bathurst was the most spectacular motorcycle weekend in Australia. Fans fed off the raw emotion of the racing and the hedonistic bonding that campfires, the consumption of cheap alcohol and a shared experience of riding to the event could concoct.
Pretty was one of Australia's rock 'n' roll racers of the period. Off the track, his impish good looks and sense of humour gave him more than just a touch of the Bon Scott rock-god invincibility. On the track he was often unbeatable.
This was a time when youngsters could make a living doing what they loved.
And for Easter 1982: Big crowds and big bikes. The Arai 500, now in its fourth year, was the showcase and ultimate gruelling test of the latest and greatest Japanese four-cylinder road bikes.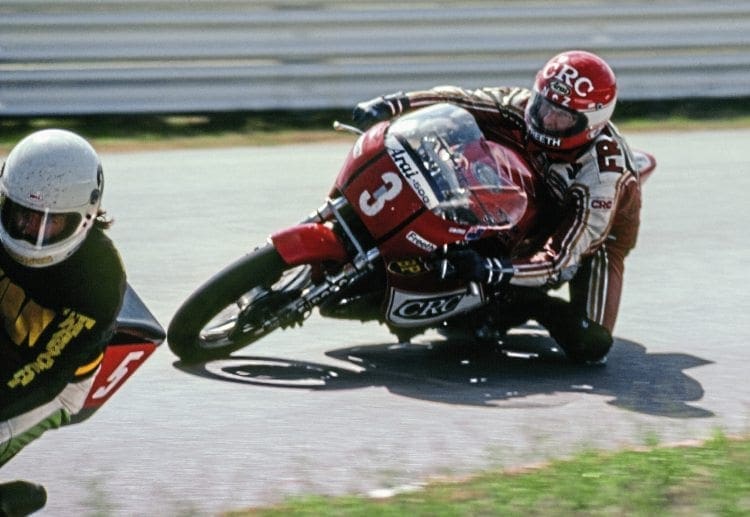 As well as an engine having to survive three hours at full throttle, a rider had to hope the tyres and suspension could cope with the constant pounding of Bathurst's unique mountain course.
A few years earlier, 900cc was a lot of motorcycle muscle. Now production bikes were being raced in capacities up to 1300cc.
The Arai 500 set an 1100cc limit for 1982, so there was a fair bit of last-minute activity to get bikes entered at the right capacity.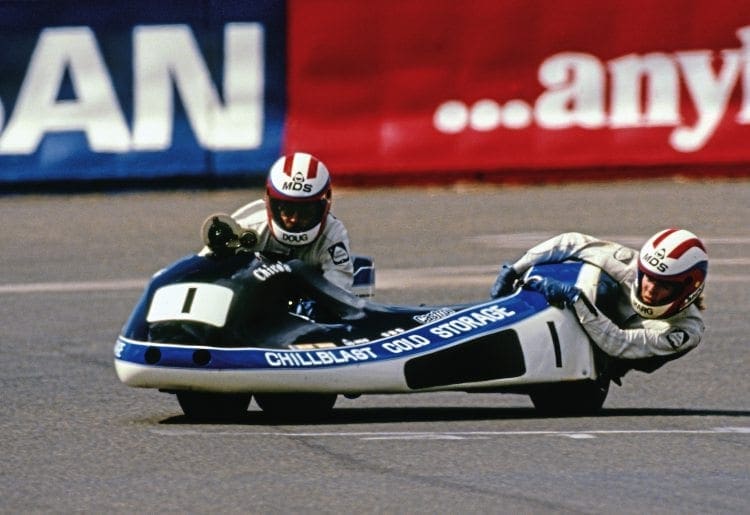 Several 'prototypes' with one-off frames, had been entered in previous years. But they had yet to break through for a maiden victory.
What won this event was factory reliability, not experimental technology.
That all changed when Kiwi Rodger Freeth finally broke through to win on Ken McIntosh's Suzuki four-stroke special.
Freeth's Suzuki was down on horsepower and top speed compared to the frontrunners.
It had finished the New Zealand season in 1200cc form and to get it back to 1100cc the high-compression Yoshimura pistons were replaced by stock GSX1100 items and milder cams installed for reliability.
Read more and view more images in the May/June 2019 issue of CR – on sale now!

---
Advert

Enjoy more Classic Racer reading in the bi-monthly magazine. Click here to subscribe.
---