Words and photographs: Jan Burgers
A calculated gamble by Yamaha failed at the Italian Grand Prix. The mistake was in the estimation of the fuel consumption of the 500cc Yamaha four. Jan Burgers continues his journey with the Continental Circus.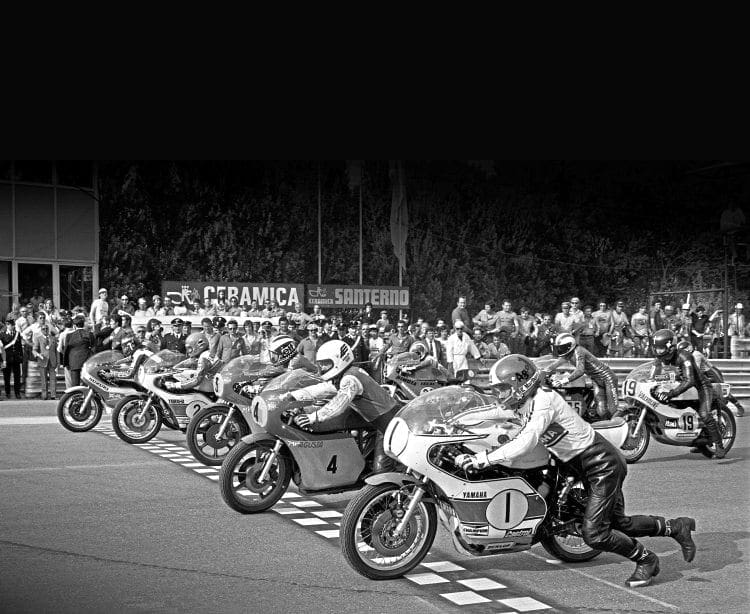 With only two laps to go during the 36-lap Imola race, the two-stroke Yamaha ran out of fuel and it was Gianfranco Bonera who was the lucky winner on the MV Agusta.
Before the race, Yamaha and Suzuki asked the organisation to reduce the length of the race from 36 to 30 laps. The FIM jury considered the request and agreed. Then a letter came early Sunday morning from the MV Agusta team saying that unless the race was run the full distance, they would withdraw.
Before the organisation could make a decision, the police pointed out that they could not guarantee crowd control if the spectators were robbed of the awaited Yamaha versus MV battle. The 500 race was scheduled at 4.30pm and the front row was the best seen for a long time. Agostini, Länsivuori, Sheene, Read and Bonera had 114 miles of racing ahead.
Read more in the Nov/Dec issue of Classic Racer
Article continues below...
Advert
---
Advert

Enjoy more Classic Racer reading in the bi-monthly magazine. Click here to subscribe.
---