YEAR: 1987 // LOCATION: Anderstorp, Sweden// IT'S THE: 125cc grid
When Don Morley sent us this image for our Fausto feature on page 28 of this very issue, we had a problem.
We desperately wanted to show you this photo, but we had no room in which to do it.
The solution: put it into the Archive slot for this episode of Classic Racer.
So here we are then, an additional bit of racing goodness on the subject of the small bikes in 1980s GP racing.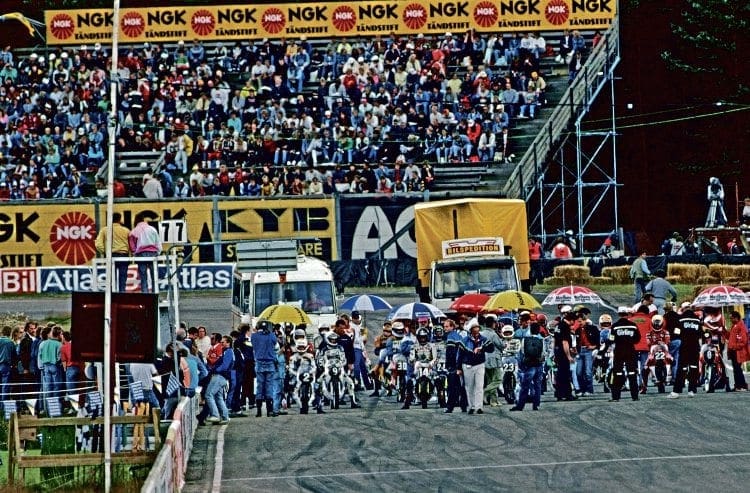 We give you the pole position man, Fausto Gressini on bike number 2 (far left of the grid) with a handy bottle of Coca-Cola on the floor next to him should the Italian need a caffeinated, sugary glug before the off.
Anyone out there fancy having a go at identifying the rest of the grid?
It's the 125cc class, Sweden and the year is 1987. So many shell suit jackets on show.
In the words of that man Walker, M… 'Go, go go!'
Read more News and Features in the September/October 2019 issue of CR –on sale now!