You're just too stupid to stop! These were the words of one of Team Parts Europe's sponsors part way through last season's European Endurance Cup Championship.
They went on to win in convincing style, beating not only Belgium-based Team Force but also Phase One and Team Classic Suzuki with their very special Katana, with various riders including Guy Martin.
It's worth mentioning that Team Force and Phase One have 14 world titles between them, and that alone – not forgetting the huge budgets that these teams spend – makes Team Parts Europe's success even more remarkable.
Armed with a budget of just £15,000, they managed to build a reliable strong workhorse using a 33-year-old GSXr 1100. They got the power up to a good 165bhp and the weight down to 170kg.
Owned and ridden by just two – Chris White and Dave Crampton – it was their second attempt at endurance racing, the previous year they had easily won the entry level Superstock with their VFR Honda 750.
They both felt that the win was a little hollow due to a lack of entries, and decided that in 2019 they would move up to the premier open class, which is made up with the most experienced teams and fastest bikes.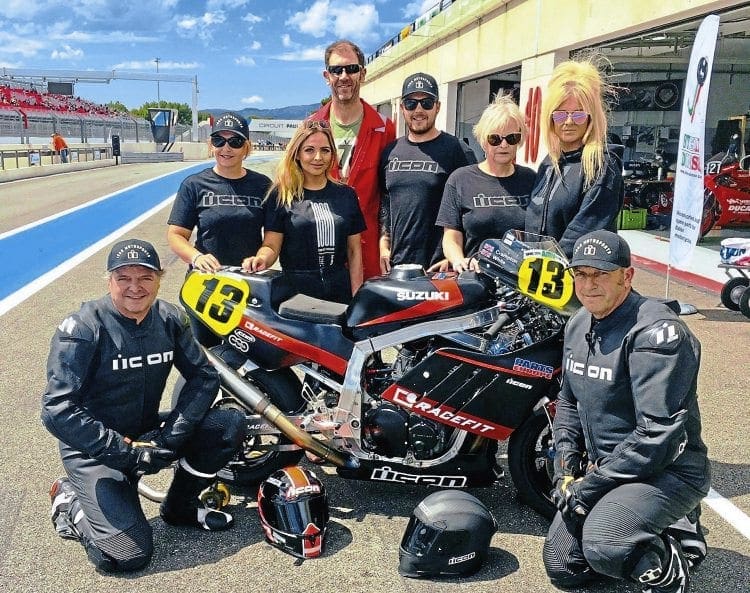 To start with they had modest ambitions, the plan being to make it a learning year, fully aware of what they were up against.
Chris said: "We always knew we had limited experience, a little down on power and a lot down on resources. The plan was never to push the bike or ourselves to the limit, but keep a good reserve.
"Because of just having two riders, we made the decision for each of us to ride for one hour, plus one lap each. This was very demanding, you'd be out for what seemed like an hour, only to see our board which said you had 40 minutes to go.
"Although the other teams had three riders, who did 40 minute sessions before stopping, our system did have the advantage in that points were added to the results every hour.
"The 24 litre fuel tank fitted to the bike allowed us to run for 70 minutes, so the hour was a great option, but it did make the bike a real handful for the first half of each session.''
Despite their relative lack of experience, the GSXr proved to be a reliable powerhouse. Over the four rounds, a starter motor failed, a chain broke and a clutch cable snapped, but crucially nothing that stopped them finishing.
And not just finishing, but good finishes; second at Paul Ricard, third at Oschersleiben and fourth at Spa – a circuit they had never raced before. Meanwhile all the other top teams had major issues, either crashing or blowing up their engines.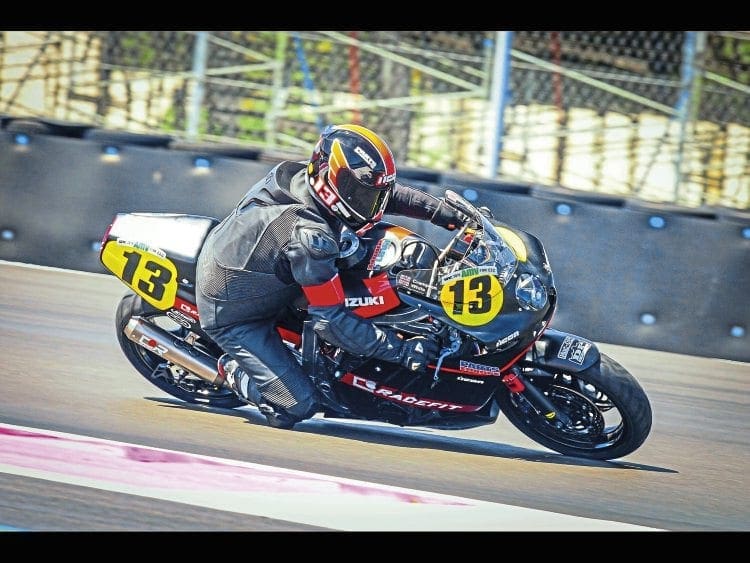 Going into the last round at Misano, they knew that unbelievably they had the championship in the bag, all they had to do was finish sixth… at another circuit that neither had even seen or raced before.
Team Force was the team they knew was the biggest threat, and as usual they looked very strong and super fast. But they kept their cool, being gentle with the bike and not taking risks. It paid off handsomely when Team Force's engine blew up and Chris and Dave had the championship all theirs with a comfortable sixth place.
Despite being new to the class, having the lowest budget, no manufacturer support and being riders who have never been world champions, Team Parts Europe pulled off the win by keeping going and keeping their heads, regardless at what was thrown at them.
Chris summed up their brilliant performance thus: "We were just surprised, to find ourselves leading the championship after two rounds, then the realisation that we could win it after finishing the third round, was just amazing – and surprising.''
Read more News and Features in the May/June 2020 issue of Classic Racer – on sale now!