Dear CR
I have just received my issue of Classic Racer with a wonderful photo of Mick Doohan on his Rothmans Honda (p54/55) and on the lower fairing is a sticker for SAK who were a sponsor of the Rothmans team.
On the sticker there is some wording beneath the letters SAK. My question is: are you able to read this on the original photo? I have tried with a magnifying glass on the picture in the magazine but can't quite make it out.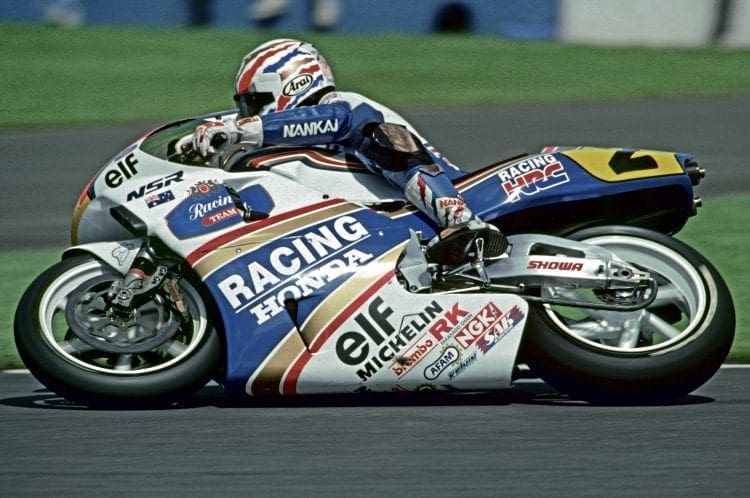 The reason I ask is that I am currently working on a Freddie Spencer tribute bike based on a 1988 Honda RS250 and this is one of the stickers on the bike which I am currently trying to reproduce, but the lettering eludes me.
I have scoured the internet and can find absolutely no trace of SAK so have no idea who or what they were. Sorry to be a nuisance but any help would be most appreciated.
Kind regards and thanks for a great magazine.
Dave Clark.
Email
No problem at all Dave, we would love to see the bike when complete – please send us photos when you're happy with the project. To help you… on the fairing side, underneath the word SAK is the word RADIATOR. Tony
Read more Letters, Opinion, News and Features in the November/December 2019 issue of CR –on sale now!