YEAR: You tell us // LOCATION: Where do you reckon?
We will start you off with Ago next to Read but after that, it's over to you.
Yes, it's another in our long line of 'email Malc with the names of everyone on the entire grid' archive shots.
Amusingly, it means that Malc gets a lot of emails through and he doesn't know why (until he sees the magazine himself).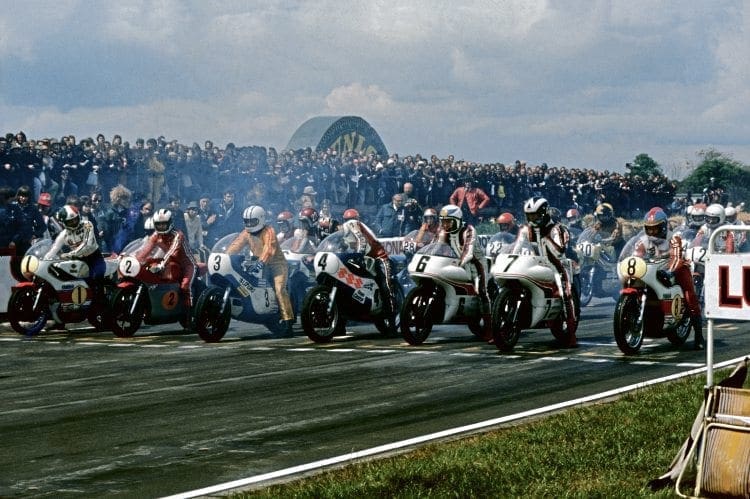 Recently, whilst out in Daytona for the 200, Malc said he knew the moment CR went on sale because he suddenly received a lot of emails all with a list of riders' names as the content.
If that's not enough to get you to send your entry in, then we don't know what will.
It's just a bit of fun – there's no prize for getting this correct or being first other than bragging rights down the pub (if you want a prize for your efforts go and complete our crossword on pages 12/13 in this issue).
Send your grid identity roll call to: [email protected] and he'll know the instant the magazine is on sale again – funny stuff.
Photograph: Don Morley
Read more News and Features in the July/August 2019 issue of CR –on sale now!