The Isle of Man Government's Department of Enterprise has signed an agreement with Charterhouse Auctioneers in Dorset to be an official partner of the Classic TT Races presented by Bennetts.
The partnership includes Charterhouse running an auction of historic, vintage and classic motorcycles at the Classic TT races from 2020. The first auction is scheduled to take place during the August Bank Holiday weekend in 2020 in a specially constructed venue in the Classic TT Paddock in Nobles Park and will be open to live and internet bidders.
Charterhouse auctioneers are well known in the historic vehicle world, having sold racing, vintage and classic motorcycles and cars for 20 years.
"We are thrilled to have signed this agreement with the Isle of Man Government's Department for Enterprise," said Matthew Whitney, Head of Classic Vehicles at Charterhouse: "The Classic TT is probably the biggest and most important series of races for classic motorcycles and attracts enthusiasts from all over the world. With racers, collectors, and motorbike enthusiasts on the island for the Classic TT it will be a fantastic place to sell you motorbike, and we are expecting some great results."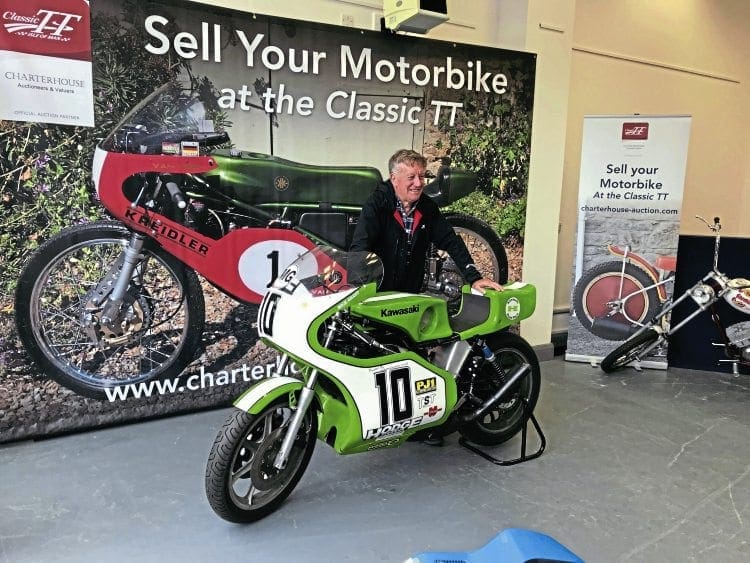 Several motorcycles have already been consigned for the inaugural Classic TT Auction in 2020, including Mick Grant's Kawasaki KR750. Mick rode this KR750 in 1977 at the Isle of Man TT, setting a new lap record of 112.77mph and clocking a speed of 191mph on the run from the Creg to Brandish.
View more images in the November/December 2019 issue of Classic Racer – on sale now!