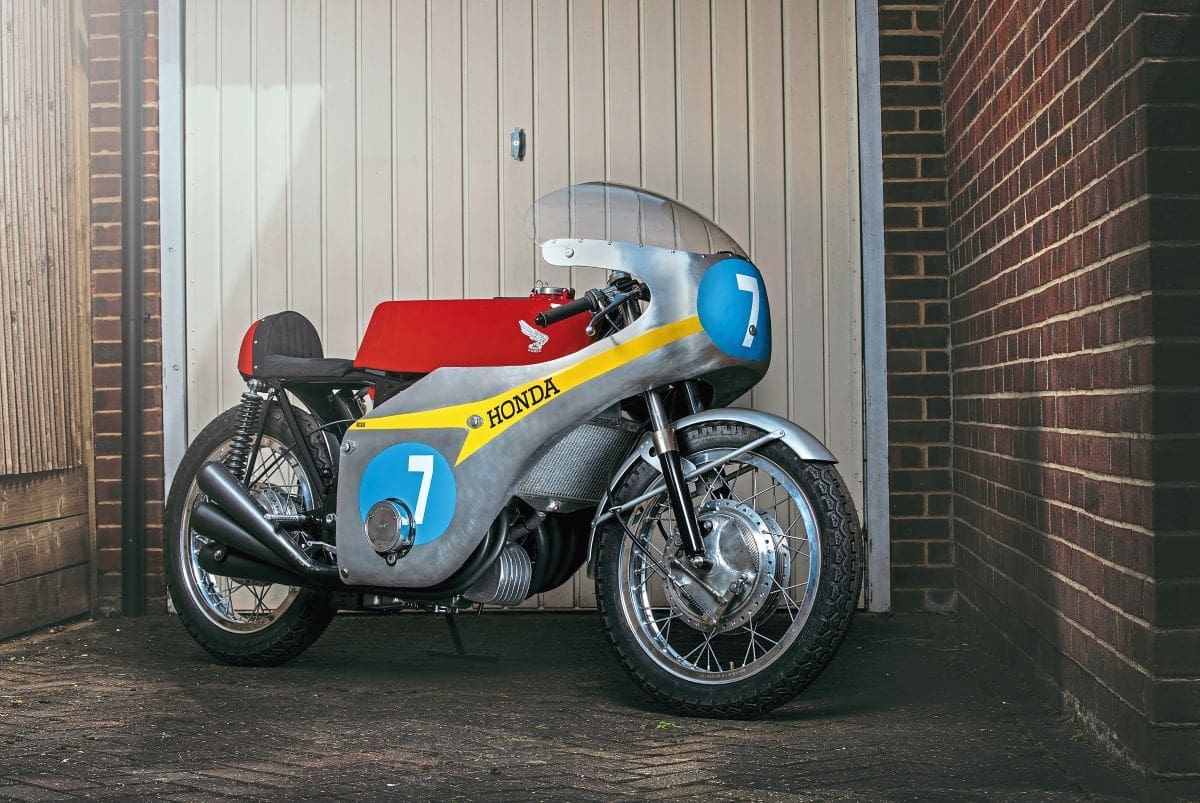 In a rich history of 'racer-replicas' they don't get much better than this…
Words: Bertie Simmonds
Photographs: Gary D Chapman/Mortons Archive
Racing surely improves the breed, which is why road-riders have enjoyed the benefits of technology trickling down to their mounts: think of Suzuki's 1980s endurance racers and the road-going GSX-R750F – which would then return to the track as a proddie racer itself…
We think this bike is the ultimate homage to a race machine even if it's based on a road bike. It's the work of Allen Millyard, who has built some amazing bikes, including one powered by a V10 Dodge Viper engine and 'The Flying Millyard' powered by part of an aero engine.
This is a copy of Honda's 1966 RC166 'six-cylinder' 250cc racer, campaigned by big names such as Mike Hailwood. A number of replicas have been built previously, but Allen's is a 374cc version, hence the name RC374…
He said: "I saw Guy Martin at a parade with one of the originals and knew I could never afford one, so decided to build one. I cut up two Yamaha FZR250R road bike engines to make the six-cylinder machine. I was aiming for a Honda NC23 CBR250RR but DK Motorcycles had the Yamaha motors in, so I went with that."
The bike was built in just over four months and the attention to detail is amazing: the whole build was showcased in CR's sister magazine Classic Motorcycle Mechanics, where Allen was a regular columnist. He used technical documents and pictures used by model makers to build replicas of the machine – but he says his has the correct wheelbase and dimensions, with just the width of the cases being wider, thanks to the capacity.
As well as making the crank himself, he had to learn some old-school skills. He says: "There was nothing else for it – I had to make the alloy fairing the old fashioned way by beating the metal and sculpting it by hand."
We think it's the perfect homage to one of Honda's most iconic racing machines. And it sounds amazing… Go do a search online for it.