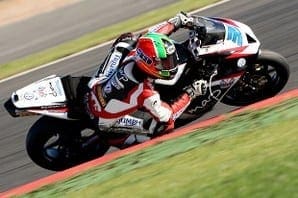 The 24-year-old, known as AJ, will race for Mick Charnock's TC Racing Honda/DP Coldplaning outfit. The team has secured high-spec 1000cc Hondas for its Mountain course campaign and will contest the Superbike, Royal London 360 Superstock and Senior races.
TC Racing Honda/DP Coldplaning team boss Mick Charnock has a strong pedigree of competing at the TT and Manx Grand Prix firstly as a rider and latterly running his own team, backing Cameron Donald, David Johnson and Jimmy Storrar, all as newcomers, in 2005, 2010 and 2012 respectively.
Venter said he was looking forward to making his TT debut: "Lots of people are aware of the TT back home in South Africa and it's been on my radar for a while.
"I first came out to the Isle of Man in 2007 and met Milky Quayle and Johnny Barton, which gave me an idea of what I'd be taking on. I'm under no illusions about the task but I can't wait to make my Mountain Course debut."?
Paul Phillips, TT and motorsport manager for the Isle of Man Government said:?"AJ has an excellent pedigree and has already made his mark in the British Championship at a relatively young age.
"He's a hugely talented rider and as a newcomer there's no better team than Mick Charnock's outfit as he has a proven track record of helping talented newcomers get to grips with the TT."
Venter has been racing in the British Championship since 2007 when he joined Glen Richards in the MAP Embassy Superstock team, eventually finishing in 18th place overall with seven points-scoring rides.
A year later, he switched to the inaugural Superstock 600cc Championship, claiming a win at Oulton Park and three more podiums on his way to fourth place overall.
Riding Triumph machinery in the Supersport class, Venter, who is based in Newcastle upon Tyne during the racing season, finished in 13th overall in 2009 with six top 10 finishes, including a career best of fourth, before improving further in the following two seasons.??
He finished in 11th place overall in 2010 and 2011 in the fiercely competitive 600cc class, with a combined total of 14 top 10 finishes, defeating the likes of Sam Lowes, Dan Linfoot, Lee Johnston, Gary Johnson, Dan Cooper and Jimmy Hill during the course of the year.
A lack of finance forced him to miss the 2012 British Championship season but he returned to his homeland where he competed with more success.