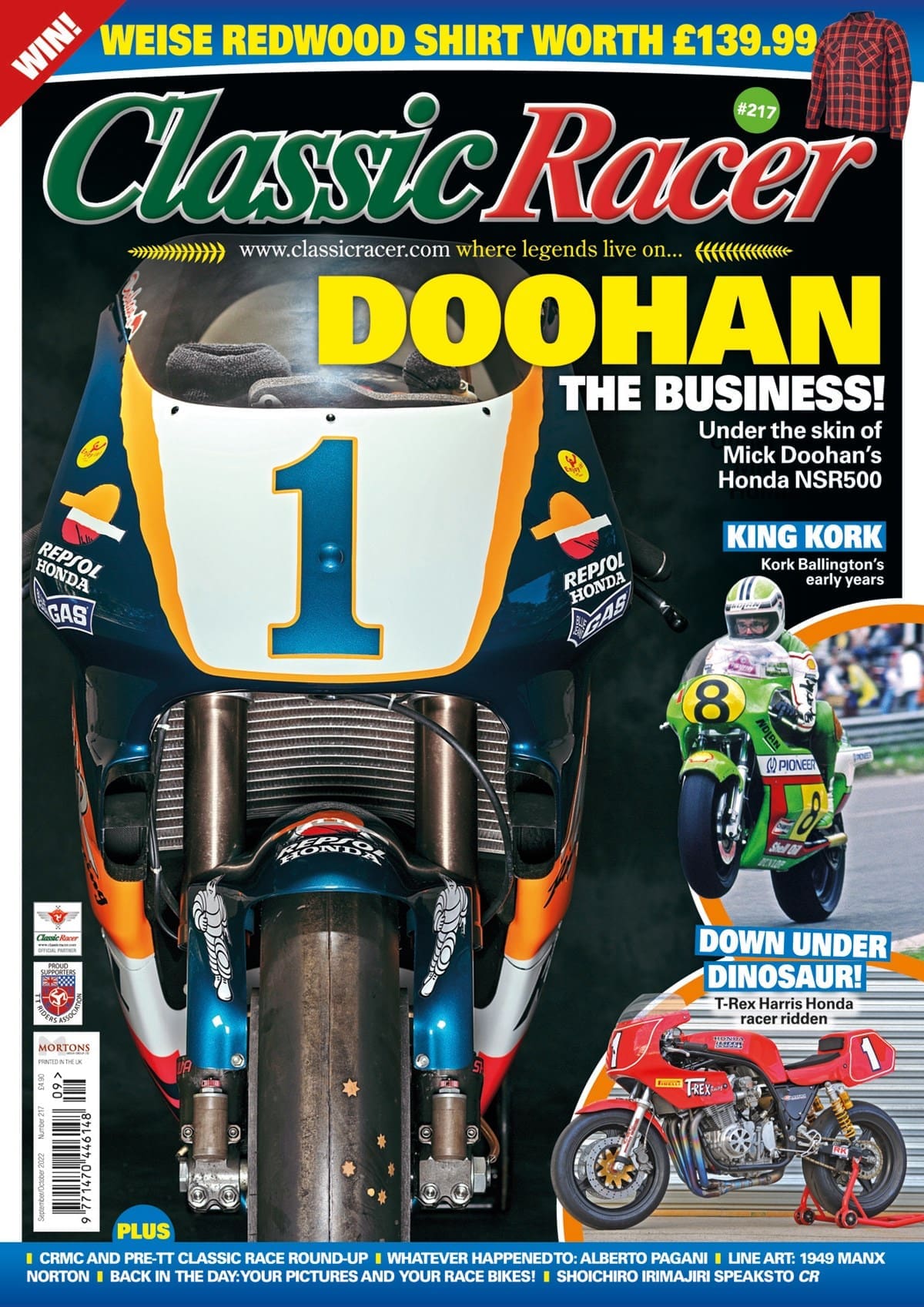 Classic Racer magazine celebrates the greatest racers and racing motorcycles in history, where motorcycle-racing legends truly live on.
Classic Racer magazine covers everything from tests of historic racing machinery, written by those who rode them, to tales of the heroes who made the sport great.
With detailed bike profiles we take you so close to your favourite classic bikes you can actually smell the Castrol R, and with the world's finest archive at the disposal of an editorial team who live and breathe the sport, the only way you'll get any closer to the action will be to put on your leathers.
In the September/October issue of Classic Racer magazine, you'll find:
Aprilia AF1 250
Alan Cathcart's timely reminder that, while the Aprilia does well in MotoGP this year, we should recall the factory's first ever Grand Prix winning machine from 1987.
Alberto Pagani
Alberto was born to a world of two and four-wheeled racing… so it was little wonder that he would head out to forge his own career in bike racing. That and so much more…
The King Maker
Peter Starr interviews Shoichiro Irimajiri, former boss of HRC, friend to Freddie Spencer and creator of some of the most beautiful Honda race and road bikes ever.
CRMC Brand Hatch
All the news and race action from the latest round of the CRMC series – this time from the Garden of England.
A subscription to Classic Racer magazine means you can enjoy all of the above, plus plenty of other benefits, such as making a major saving on the cover price and FREE postage.
It's quick and easy to sign up and, whether you do it online or over the phone, our team is ready and waiting to get your new deal under way or extend your current package.