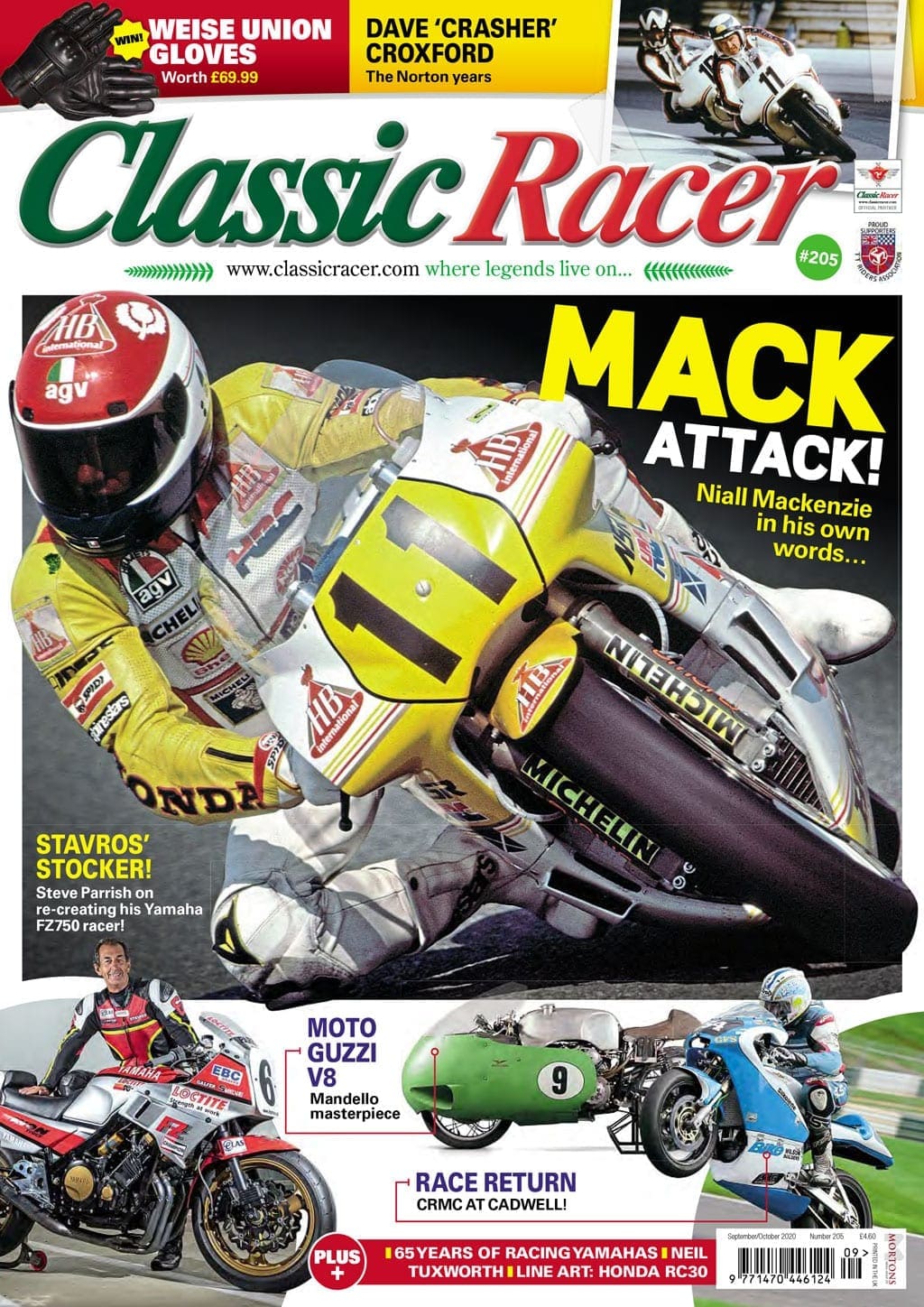 Classic Racer magazine celebrates the greatest racers and racing motorcycles in history, where motorcycle-racing legends truly live on.
Classic Racer magazine covers everything from tests of historic racing machinery, written by those who rode them, to tales of the heroes who made the sport great.
With detailed bike profiles we take you so close to your favourite classic bikes you can actually smell the Castrol R, and with the world's finest archive at the disposal of an editorial team who live and breathe the sport, the only way you'll get any closer to the action will be to put on your leathers.
In the September/October issue of Classic Racer magazine:
What ever happened to?
Once more our three dips into the archive all have a connection. Yes, happy 65th anniversary to the Yamaha Motor Company. Their first ever road bike – 1955'sYA-1–was also their first race machine. We also look at 'King' Kenny Roberts at Silverstone in 1979 and then focus on one day in the illustrious career of his protégé,Wayne Rainey. Please enjoy!
Yamaha FJ1100 T-Rex
Here's one bike that was 'Born to Boogie', one of the 'Children of the Revolution' and Yamaha's very own '20th Century Boy.' 'Get it On' with this 160bhp pared-to-the bone Aussie racer: with apologies toMarc Bolan. Words courtesy of our down under dude Jeff Ware.
Rumi RC30
Flyin' Fred Merkel took the firstWorld Superbike title on the Honda VFR750R V4 750cc superbike. Here, Mike Ofield shows us what it looked like beneath the skin.
A subscription to Classic Racer magazine means you can enjoy all of the above, plus plenty of other benefits, such as making a major saving on the cover price and FREE postage.
It's quick and easy to sign up and, whether you do it online or over the phone, our team is ready and waiting to get your new deal under way or extend your current package.