Classic Racer magazine celebrates the greatest racers and racing motorcycles in history, where motorcycle-racing legends truly live on.
Classic Racer magazine covers everything from tests of historic racing machinery, written by those who rode them, to tales of the heroes who made the sport great.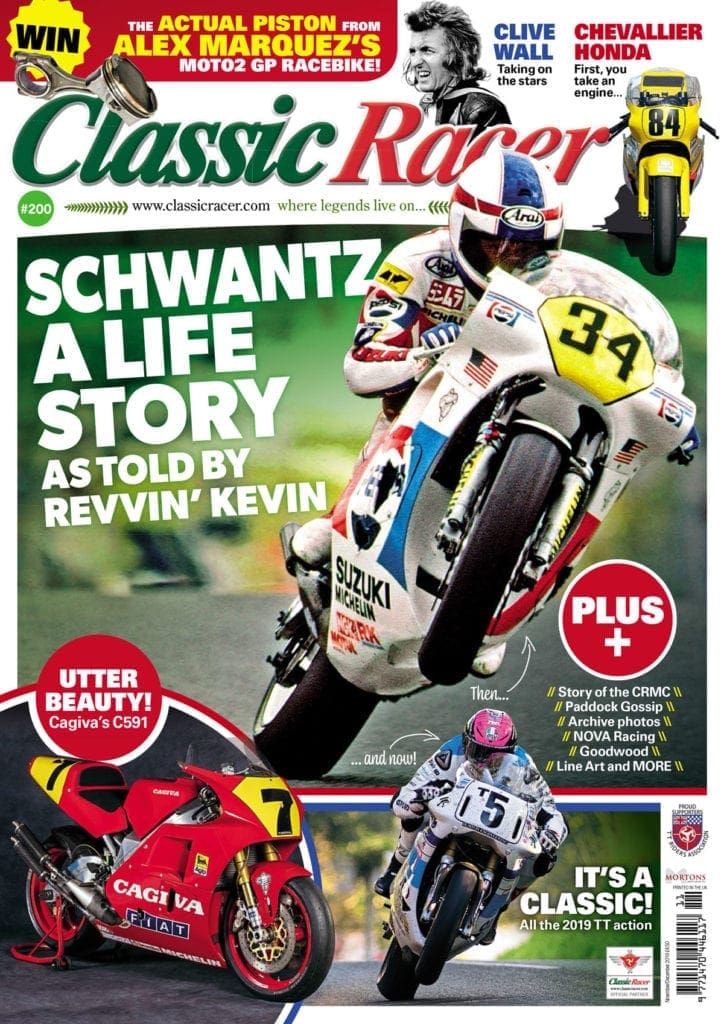 With detailed bike profiles we take you so close to your favourite classic bikes you can actually smell the Castrol R, and with the world's finest archive at the disposal of an editorial team who live and breathe the sport, the only way you'll get any closer to the action will be to put on your leathers.
In the November/December issue of Classic Racer magazine:
Kevin Schwantz: The Lone Star
Arguably one of the most famous, thrilling and exciting riders ever. His story is one you won't know and you won't ever have heard Revvin' Kevin ever be so open and forthright about the who, the what, the how and the why it all happened.
The Chevallier Honda
In a time when you could get your hands on a factory GP motor fairly easily, what made the difference on track was the kit the powerplant was wrapped up in. Chassis people could find the time potential for the rider to exploit. There were some 'left-field' ideas out there. Like this.
Metal Magic: 1991 Cagiva C591
The editor of this magazine will argue over and over that this is the singlemost beautiful racing motorcycle ever built. And because of that he's chosen to put it into this magazine and let us all take in Phil Aynsley's studio photos of Eddie Lawson's bike stripped naked.
A subscription to Classic Racer magazine means you can enjoy all of the above, plus plenty of other benefits, such as making a major saving on the cover price and FREE postage.
It's quick and easy to sign up and, whether you do it online or over the phone, our team is ready and waiting to get your new deal under way or extend your current package.
The moment is important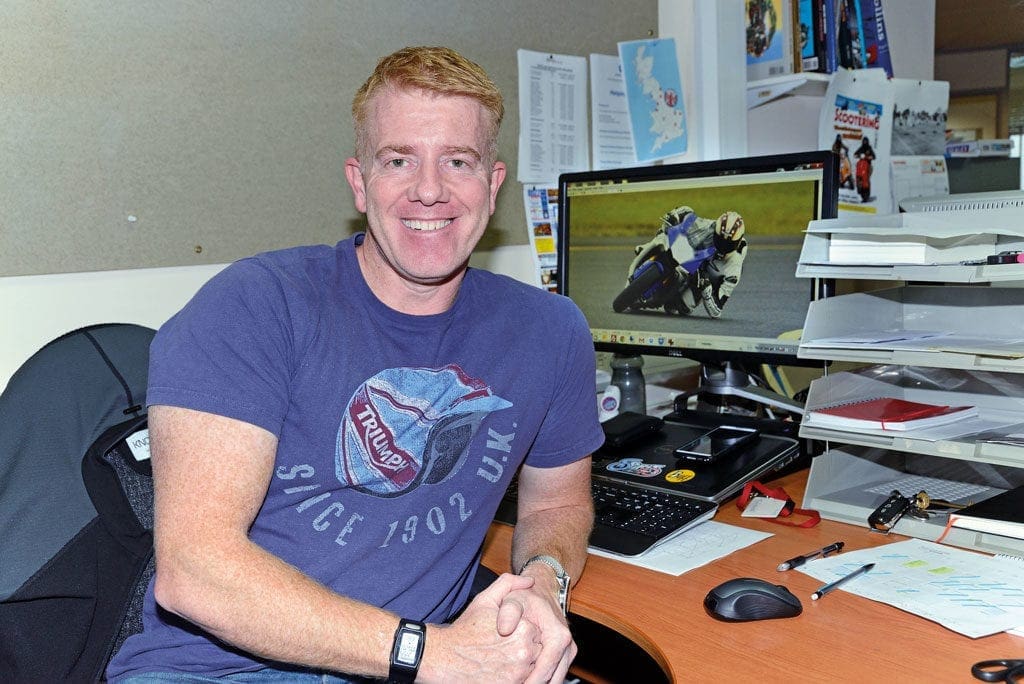 Putting together this issue of CR has been the usual rollercoaster and, thankfully, these issues are rare, but it's been coloured with immense sadness. As a racing community our collective heads fell as we learned of the loss of Chris Swallow.
On these pages there are the comments about Chris by his father Bill, our Malc and John Watterson, who once again covered the Classic TT event for us. It would be pointless to try to add anything other than my utmost sympathies to Chris's family and friends at what is an unimaginable time for most people.
In the same month we also learned that CR contributor Chris Pereira had also passed away after a lengthy battle. Our thoughts are also with the Pereira family and Chris's friends.
With this sentiment, I'm drawing this column to a close this issue. I'm keeping it deliberately short because, although as ever there is much to talk about in the Classic Racer world, sometimes, in the right situation, the right thing to do is shut up and remember people for the good and positive things they brought to the world.
---
Advert

Enjoy more Classic Racer reading in the bi-monthly magazine. Click here to subscribe.
---