In a move aimed at encouraging new or returning riders to take part in events, Novice or Intermediate Novice licence holders will this year get free entry for their first race with the CRMC.
The free entry covers the cost of one set of races over a race weekend, the only additional cost being the mandatory insurance fee.
In addition to free entry, anyone who signs up for the New Rider Programme will also benefit from a number of extra features including a folder with a race meeting checklist; maps showing the location of race office, race control, tech bay etc; start racing guide; Novice Riders' representative contact details.
Riders will automatically be joined up to the Buddy Scheme where NRP riders will have someone at each race meeting to help with any queries that arise.
There will be access to Friday evening track walks with an experienced rider before each race weekend.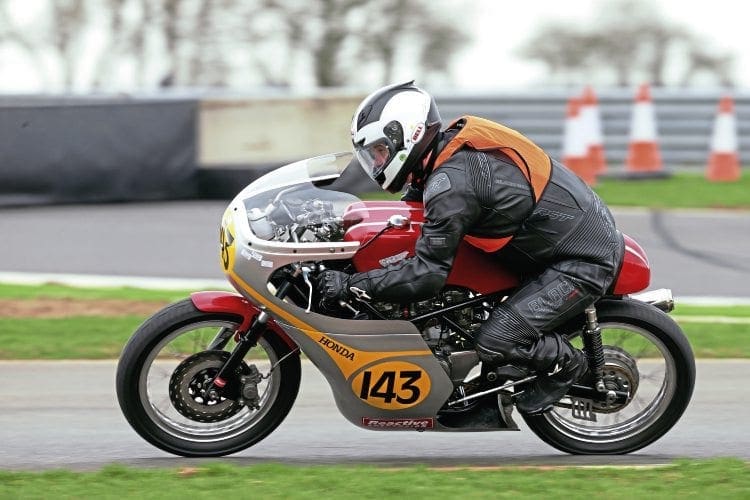 NRP riders will automatically be entered into the Novice Championship which covers all Novice riders not just those on the NRP.
Also new for this year is the introduction for the first time of a Novice Championship.
It has a novel way of scoring; rather than having a single Novice/newcomer's race, riders will be awarded points in each race for every rider who finishes behind them. E.g. a 10th place finish, with 30 finishers in total, would equal 20 points.
The advantage of this system is that it rewards results, regardless of the individual performance of the machine or whatever class it's racing in and means a more-or-less level playing field.
As well as championship year end trophies, awards will be made at each meeting's presentation ceremony, which are always held on the Saturday evening of the club's race weekend.
For further information email [email protected]
Read more News and Features in the May/June 2020 issue of Classic Racer – on sale now!