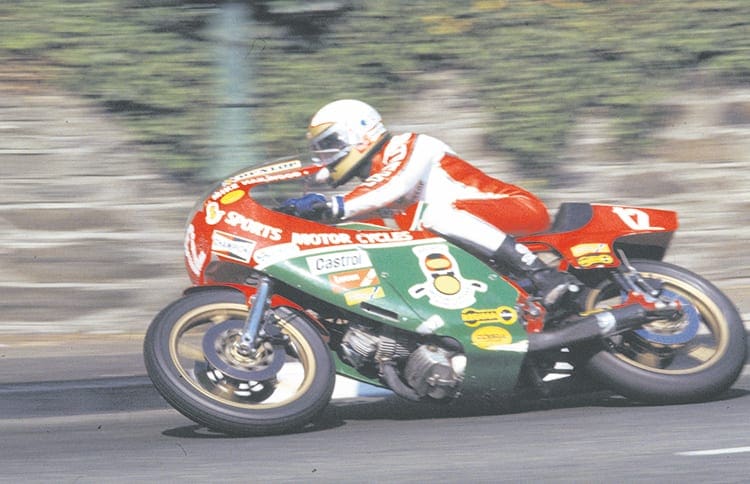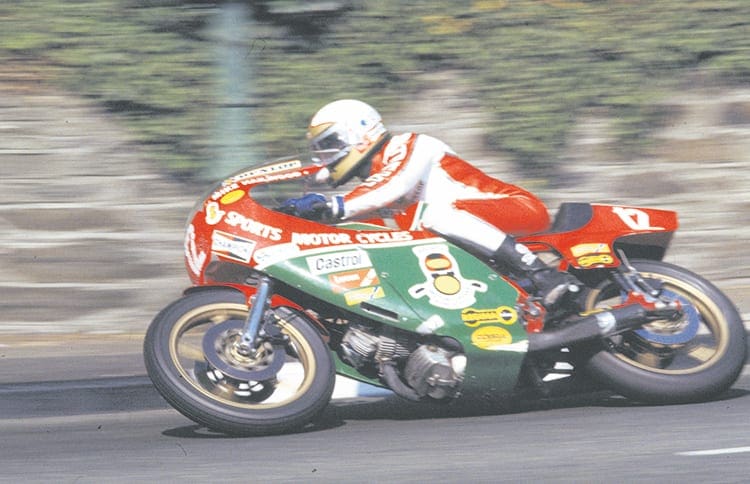 Dear CR
A sunny morning practice at a very full Braddan Bridge in 1967, it was just like a race day, with everyone waiting for Mike and the Honda. Then that fantastic howl came from Quarter Bridge to Braddan, in round the left-hander into the dip and everyone stood up to look at their idol, and Mike noticed.
He looked up and gave a big nod to everyone, how we all smiled and chuckled –  a memory forever.
Then in 1978 I met Mike at a garage I worked at as a car sprayer, he wanted his crash hat painted. I got the job, 'wonderful' he said to me on picking it up adding, 'God I wish I could do something like that' and I said I wished I could ride a bike – we laughed. I had my photo taken with him and some of the other lads I worked with.
A few years ago I walked up to David Hailwood and said: "I painted your dad's crash hat in 1978," he was so surprised. I had a good natter with him as well.
Peter Trimnell, Malew
Isle of Man
Hello Peter – Thank you very much for the letter. As the man who painted the helmet, how do you feel it compares to others of the time and since, in terms of celebrity? Is that helmet as featured as a modern Valentino Rossi helmet? Are there more images of it than Barry's Duck motif helmets? Where does the helmet rank in terms of fame?
Tony 
Read more Letters, News and Features in the September/October issue of Classic Racer – on sale now