It was another dodgy day at Jerez, the first day of practice for the first GP of the 1999 European season. Mick Doohan, titan of the 500 class, was having an indifferent start to the year. It was too early to start worrying about missing out on a sixth consecutive title, but it was time to stamp his authority.
Words: Michael Scott
Photos: Don Morley
The distinctive Repsol Honda had been fastest in the morning's free practice. The afternoon counted for grid positions, but lunchtime rain had dampened proceedings.
Now the first 500 qualifying session was almost half done, with the puddles drying and the lap times dropping.
Doohan spent the first 23 minutes "just monitoring what the other guys were doing.
No point just burning fuel. If the guys started to go a bit quicker, then I'd go out and see," he told me from his Gold Coast home in Australia, recalling the incident in every detail.
The five-times champion was getting up to speed as he started his third flying lap.
Orange and blue big-bang Honda NSR growling, he flew past and disappeared out of sight into the first corner. About 30sec later, everyone in the pits heard a mighty thump against the barriers behind the start of the grandstands.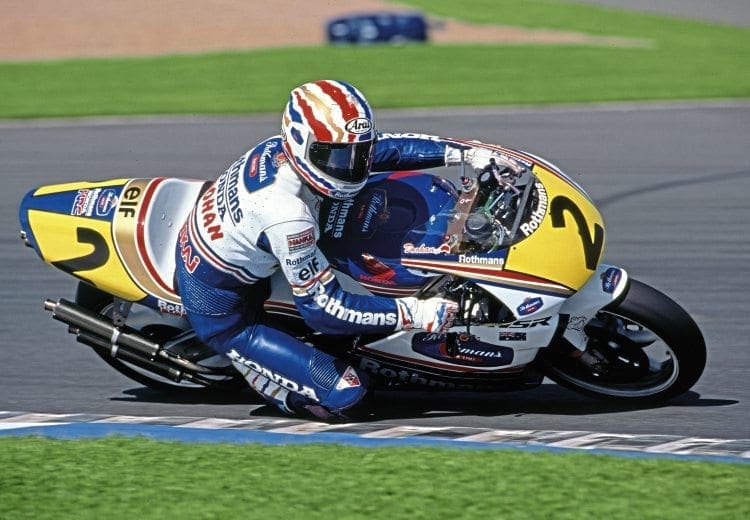 It was the sound of the end of an era. Doohan ruled racing with a rod of iron. He'd fought back from a near-crippling leg injury at Assen in 1992, suffered through 1993, and was still limping seven years later, in spite of repeated bouts of increasingly gruesome surgery and external fixatives.
In 1994 – with main rivals Wayne Rainey and Kevin Schwantz absent – he started to pile up statistics in a usually lonely series of Sunday afternoons, winning almost every race and definitely every title up until 1998.
His record for the most wins in a season – 12 in 1997 – remained unbroken until Marc Marquez's 13 in 2014. But when Mick did it, in the year of Rossi's first 125 title, there were only 15 rounds. Marquez had three more chances.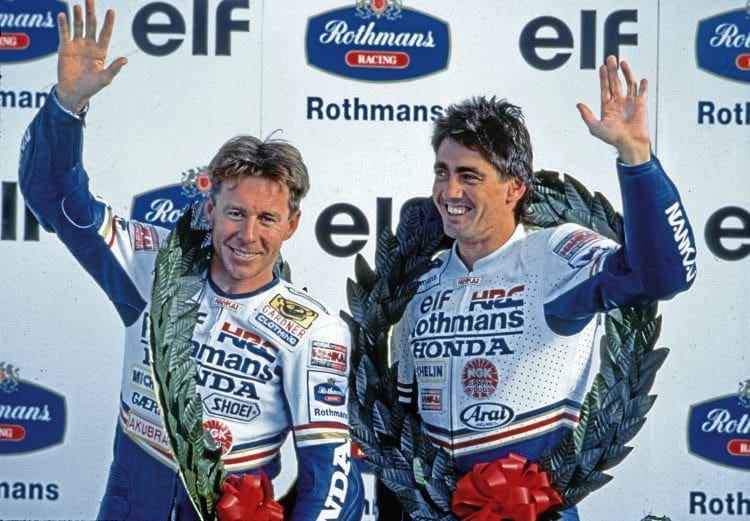 Doohan's was an austere reign. Fiercely concentrated, he sometimes seemed resentful that he didn't face tougher opposition. But it was hardly his fault – he was so much faster and so much better at racing than the rest.
That year he had arrived in Europe trailing on points to double race winner Kenny Roberts Jr on the Suzuki. It was not a position he particularly relished, but he laughed when asked if the pressure was a factor in the crash.
"Not at all. Only two races in with 15 or 16 rounds… I don't think we were too worried at that stage."
Read more and view more images in the September/October 2019 issue of CR – on sale now!