Dear CR
I enjoyed the article on Dr Joe Erlich recently. I met him when he had a workshop in Bedford which is local to me. It was interesting dealing with him – but somewhat difficult!
My last conversation was cut short when a call came from below (we were up on a mezzanine floor) saying 'your engine has arrived from Aprilia'.
Dr Joe hurried off to get his hands on it. I believe it was for the abortive carbon framed Aprilia project that he had on the go.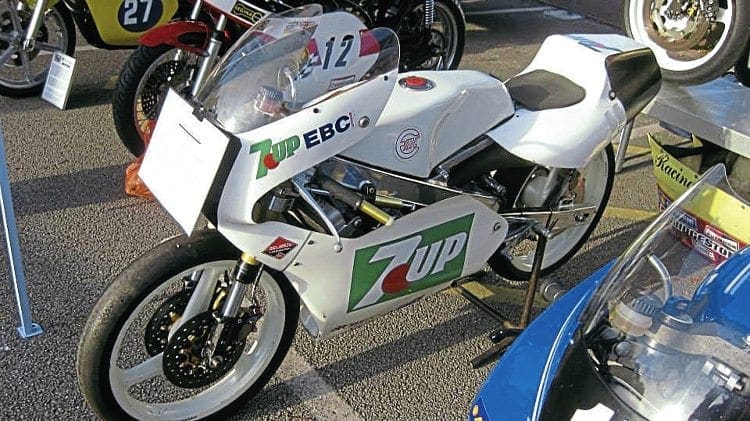 I suspect that would make a whole story on its own.
One small correction to the article, Dr Joe did not finish with GPs in 1988 as he did run a 125 with Alex Bedford in 1989.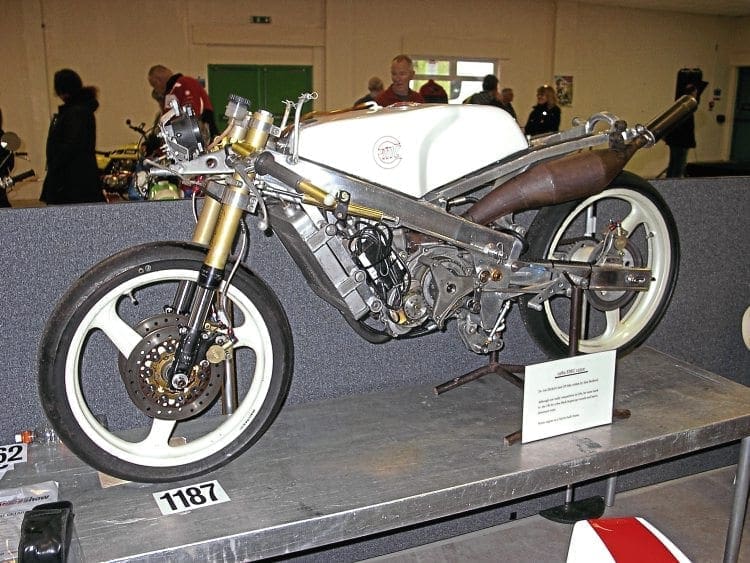 The bike was not really competitive, scoring only one championship point, but Alex did a few rounds of the Shell Supercup with two wins and a fourth place; the bike was run in '7 Up' colours.
The bike was on display at Stafford in October, the other picture with the fairing on was at a previous Stafford show.
Nick Crocker
Email
Hello Nick.
Thanks for the additional bit of info regarding 1989. Apologies, that was my error in not including this. As for the carbon framed Aprilia project, I seem to remember photos of this doing the rounds in various late 1980 paddocks – but I fully admit that I may be wrong and that what I am thinking of might be a totally different motorcycle. Does anyone else remember this particular Aprilia project (or have a photo?). Tony
Read more Letters, Opinion, News and Features in the March/April 2020 issue of Classic Racer – on sale now!