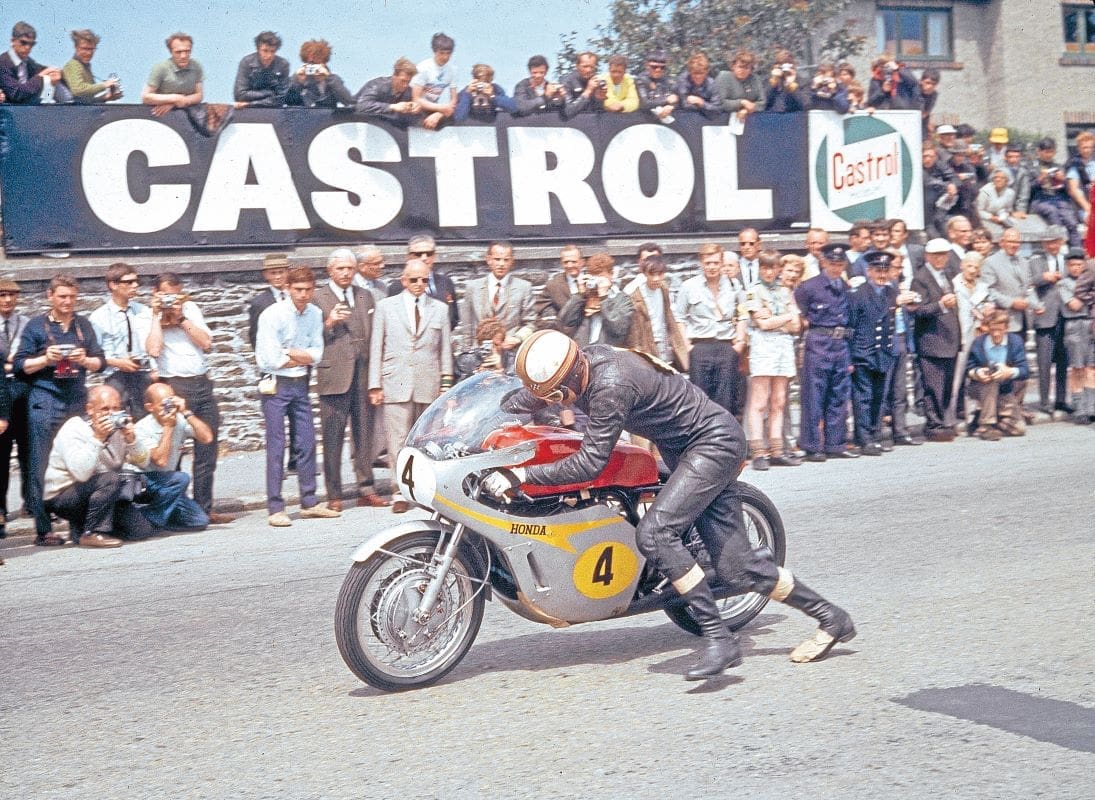 For the 1967 Senior TT Mike Hailwood faced a bit of a challenge in his bid to score his second hat-trick of wins around the Isle of Man course – but lady luck was smiling…
Words: Bertie Simmonds
Picture: Mortons Archive
This was the Diamond Jubilee week for the event and Giacomo Agostini had lapped in practice at 106.56mph and the crowd had been wowed by the Italian's opening lap in the race of 108.38mph – a new absolute lap record. As he was leading Hailwood by 11.8 seconds, surely the Briton couldn't respond? As Mike streaked across the line, fans could see him giving a 'thumbs down' to the pit-wall…
Ago and Mike had left the others trailing – this was going to be a battle between two greats. Mike dug deep and set a new record of his own on the second lap: 108.77mph – Ago's lead was now down to eight seconds.
By the time the leading pair pitted for fuel at the end of lap three, Hailwood had clawed back a further six seconds – leaving just two seconds between Agostini and Mike at the half-way point in the race.
Almost disaster at the pit-stop: Mike's twist-grip had come loose and – calling for a hammer – Hailwood bashed it into place himself. The 47.8 second pit-stop for Mike helped the Italian to increase his lead back to 12 seconds at the end of lap four, but then disaster struck – Ago's chain snapped at Windy Corner and the great man had to free-wheel his way into the Grandstand: and all on his birthday, too! The watching fans weren't too upset…
Hailwood pressed on, not knowing what had happened to Ago until he reached Ramsey, where the news was conveyed to him by mechanic Nobby Clark, who was working his signal boards.
Mike could cruise to the win – and all with that broken throttle-grip! He said: "I was lucky – if Ago's chain hadn't have snapped, I don't think I could have won. Lap two was about as fast as I could go – I made up a lot of time, but lost it at the pit stop when I had to fix that throttle. It worked loose again on the fifth lap and I was almost riding one-handed! I actually had to stop once to push it back on again and was holding it on for most of that last lap!"
Mike 'The Bike' would retire from motorcycle racing at the end of that year, but would return again in 1978… This would be one of his greatest victories.