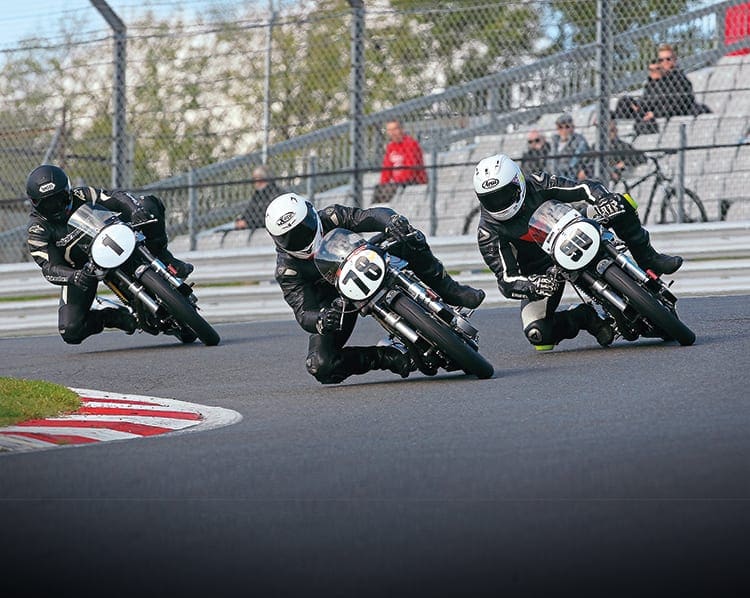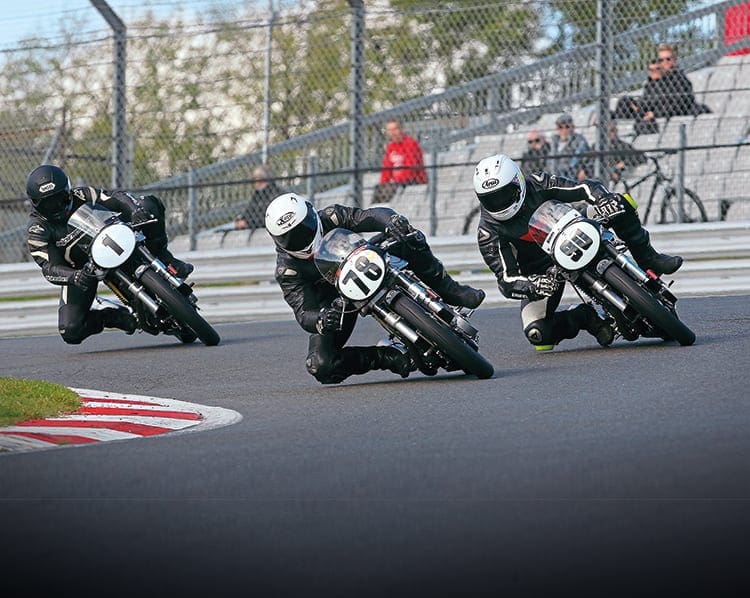 The last two meetings of the year, both with the CRMC, were at the Donington Festival in August and their Race of the Year at Brands in October.
Donington was a four-race programme with 41 riders entered. Qualifying was close with Mike Russell (Manx) taking pole a fraction ahead of Dean Stimpson (Manx) and Glen English (Manx).
Race 1 saw six fast and furious laps. In the Bonhams' class Stimpson fired his Izzard Racing Manx to win by a couple of seconds from current champ Chris Firmin (ACR Manx) with English in his draught. In the National Motorcycle Museum-sponsored WRR class, Chris Bassett tried to make himself as wide as possible and managed to keep a hard charging Ian Bain a fraction behind. Sam Rhodes (Velocette) took the The Classic Motorcycle class win and Gareth Crew (AJS 7R) won the Avon tyres 350cc class win.
Race 2 started in the wet, with 41 cautious riders tiptoeing their way round, but after a couple of laps the wet weather specialists made their way to the front. In the Bonhams' class, championship leader Stimpson took second best to a determined Sam Clews (ACR Manx) who took his maiden series win. In the WRR class, Tony Perkin (Manx) surprised the pack and won from Bain and Richard Hann (Manx). Rhodes took the Velo to another TCM win and Robert Lusk the Avon 350cc class.
Race 3 saw Stimpson take yet another win, this time from Russell and English. Bain took the WRR win, Rhodes again in the TCM and Crew in the Avon 350s. The final race saw Stimpson, Russell and English finish in that order, while in the WRR it was Bain, Bassett and Hann.
Brands' Indy circuit in October turned out to be a problem meeting for the CRMC, with a host of race stoppages in the early races culminating in a fatality which halted proceedings for the rest of the day. The Lansdowne Team send their condolences to the family of Fran Fletcher.
Sunday morning's Lansdowne race went off without incident. Mike Russell led the way down Paddock Hill bend from pole position, closely followed by the shuffling pack. Up at Druids it was Russell, Clews, Firmin, Stimpson and English all squabbling over the same piece of track.
After six laps it was Stimpson who went under the cloth first, a second ahead of Russell, Firmin and English. Lee Moore and Ian Bain were next, followed by the pack.
After the Lansdowne race there were more accidents and the meeting was abandoned.
Read more in the January/February issue of Classic Racer – on sale now