Despite the interest from Yamaha and Honda, it was Suzuki who John lined up with in 1976 and it saw John and wife Margaret give up the life of the privateer, replacing it with the more luxurious comforts of a factory-backed rider. He also had an eye on his future though and included a gents' boutique amongst his business interests.
Words: Philip Wain
Back to the racing and the season started in the worst possible fashion at the Daytona 200, when a high speed spill, due to a brake fault, left John with a fractured skull and injured ankle, forcing him to miss the opening round of the Formula 750cc world championship in Venezuela.
His toughness and determination meant he was back racing much quicker than the specialists and doctors thought though and by the French GP at Le Mans, late in April, he was back in the saddle and beginning to learn how to ride the new, four-cylinder 500cc Suzuki.
Having qualified in sixth, a great start saw John tuck into second spot behind Johnny Cecotto, although he continued to suffer a problem with the location of the lower pair of exhaust pipes which were touching down on the tarmac when cornering.
The problem reared its head again during the race and although he'd been able to sort things out the first time it happened, he got caught out on lap 15.
Sheene had taken the lead by then and John decided to go with him, overtaking Cecotto around the outside.
However, the exhausts dug in again and down he went once more. It didn't do his damaged ankle much good but worse than that was the blow to his confidence.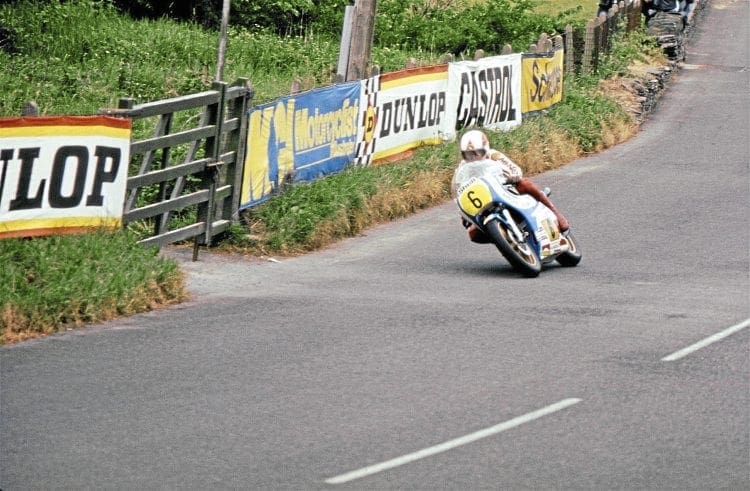 Luck deserted him again at the Austrian Grand Prix a week later when Bruno Kneubuhler crashed through the Esses which resulted in a number of straw bales being brought onto the circuit and on the racing line.
With marshals also on the track, John's concentration was disturbed and he crashed out of fourth place with another hospital visit revealing his ankle was broken. It was actually an old break but enough to warrant being put in plaster.
He was still struggling to come to an agreement with the ACU with regards to his start money for the up and coming TT and the news that he might miss the event due to his broken ankle didn't help his bargaining position.
However, thankfully this wasn't the case and he was fit for the TT where the rest, as they say, is history, although given how John's season had gone thus far it came with its fair share of drama!
Read more and view more images in the September/October 2019 issue of CR – on sale now!