Dear CR,
It is with a heavy heart that I write this letter having just heard of the passing of John Surtees. Surtees was everything that I thought a racing gentleman should be. He always appeared to carry himself with a certain style and class, even for the time he stood out as an exponent of the racing world, who always made for an ideal ambassador.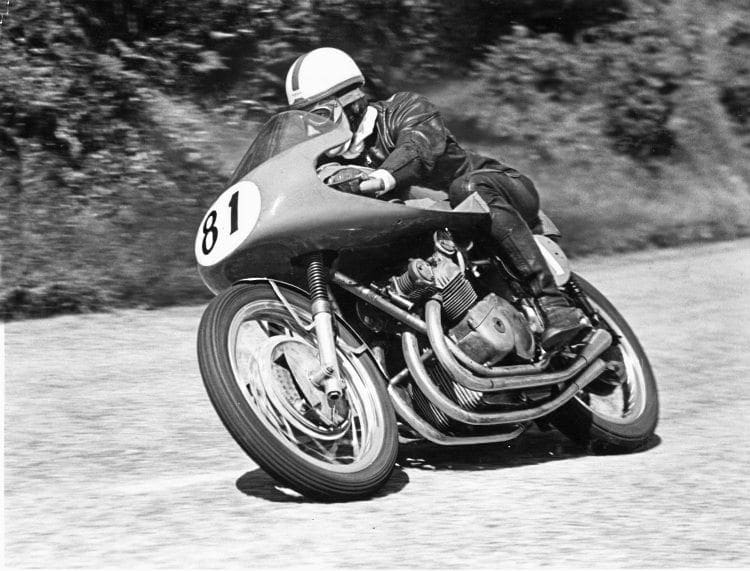 I was lucky enough to chat with the man a couple of times over the years and having waited my turn to get a few minutes with the racing icon, I was able to ask what his biggest regret was in his career of riding and driving.
He told me that he 'should have been more patient' when dealing with the likes of Norton and MV and said that his biggest curse was that he wanted the development of a motorcycle to be hurried along so that it was markedly better from race to race as he felt it was needed.
Having seen that steely determination in
his eyes during those selected outings at historic events one can only imagine what a
25-year-old World Champion John Surtees was like in those meetings about making factory machines even better! Especially when he wasn't hearing what he wanted from those who decided on whether things were going to happen or not.
Dougie Bretherton
Hello Dougie, thanks for the email.
From what we understand of Mr Surtees in full flow, he was certainly a force to be reckoned with (just like so many of the most successful racers of their time) and you certainly wouldn't want to be on the receiving end of an annoyed JS if he thought that your actions were robbing him of vital seconds out on track.
There could well be a future feature in this idea. Would you, dear reader, like to see a CR feature on the racers of yesterday with fearsome reputations in terms of them getting done what they wanted through sheer bloody-mindedness?
If you'd like to see that (and have any suggestions as to who should be in the article) then let us know.
Tony
Read more Letters, Opinion, News and Features in the May/June issue of CR – on sale now!