This is the first part of a series of new features, shining a light on some of the biggest and best players in the Classic Racing world.
To get under the skin of Two Wheel Classics, we sat down with owner Jim Blomley at his Warrington home and workshop for a quick interview. In between a move to new premises, we took the chance to question him about the past, present and future, while exploring his Aladdin's cave of seriously cool Italian-oriented kit.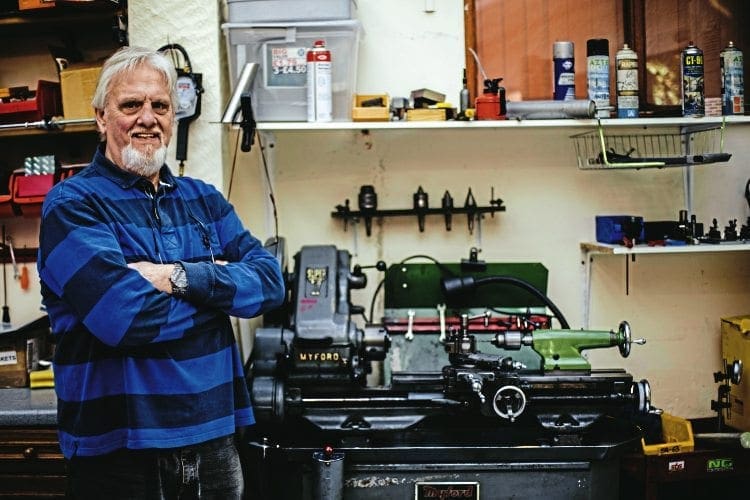 Who are Two Wheel Classics?
Two Wheel Classics specialise in original and aftermarket parts for your classic motorcycle – offering everything from single bolts to full bodywork kits.
Essentially, if you've got an original condition bike but would like to make it operational – without obviously looking restored, Two Wheel Classics is the place to be.
The business's real specialty is Ducati TT1 and TT2 bodywork kits – and it even offers a rolling chassis so you can drop your own engine straight in.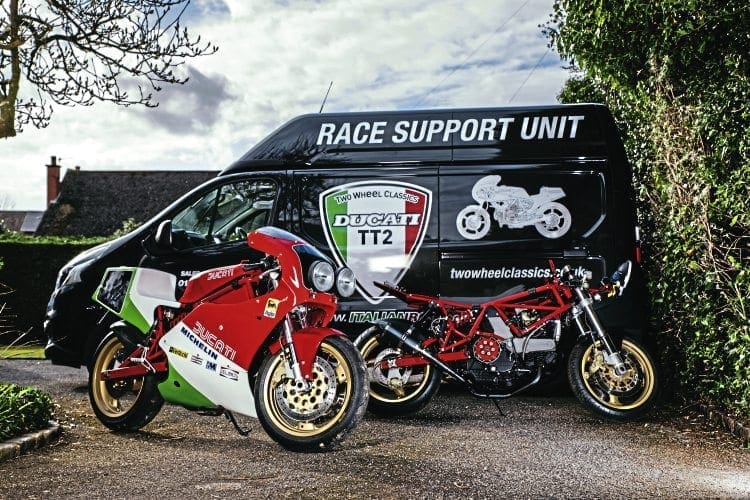 But there's big news – Two Wheel Classics is pushing the boundaries once more and is just in the process of beginning to sell its new road legal Ducati TT2 chassis kits.
Who's in charge?
The man behind Two Wheel Classics is Jim Blomley. He's been involved in racing for more than 40 years, and has obviously got a bit of a thing for Italian metal, having raced Moto Guzzis – but in recent years, it's been Ducatis that have held his attention.
In fact, Jim has been involved in building specialty frames, bodywork and bits for the Ducati TT racers for the past few decades and with great success. If you're after a restoration (particularly for a classic Ducati), then he's your man.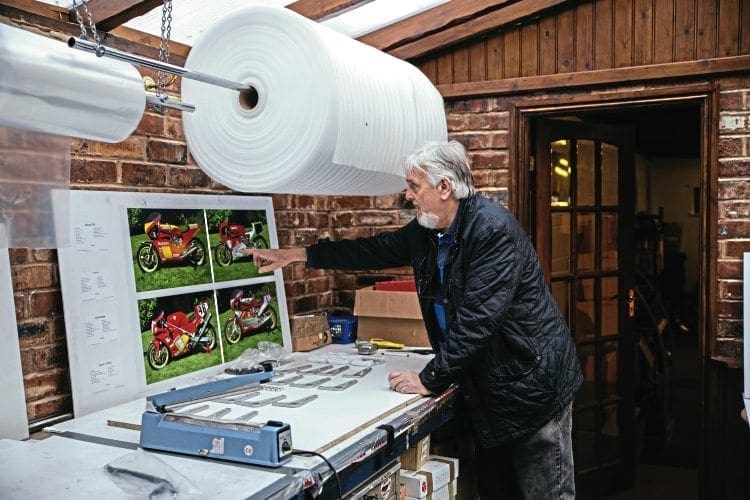 What services do Two Wheel Classics offer?
If you're after anything for your classic bike – chances are Two Wheel Classics will be able to help.
They offer complete restorations, partial restorations, engine rebuilds and repairs, cylinder fin welding and machining, electrical upgrades, stainless steel exhausts for the road and racing, wheel stripping and powder coating, vapour blasting and ultrasonic cleaning – and UK collection and delivery too.
Read more and view more images in the May/June 2019 issue of CR – on sale now!