Dear CR
I was looking forward to the next Classic Racer after unsuccessfully finishing the crossword, which if I admit, was a rather difficult one to complete.
A few years back I used your mag and its archives to complete my book titled The Alan Shepherd Experience, which came out in 2015.
However, I have always been a supporter of the three-wheeler fraternity and enjoyed your article on Nigel Rollason some years ago.
While at the MGP, I got talking to Nigel at Ramsey Sprint, he still has the Barton Phoenix and aims to do a parade lap in 2023, which I believe is the centenary of the Manx Grand Prix.
Nigel commented that he could still get into his leathers; that should be one to see. What a nice chap to talk to and tell me of his machine, etc.
I saw in issue #201, that the superb Dick Hawes has passed away. I have been leafing through my various programmes, mostly 1970s, as these guys are legends and deserve a parade lap and a memorial to remember them; not forgetting the solos either.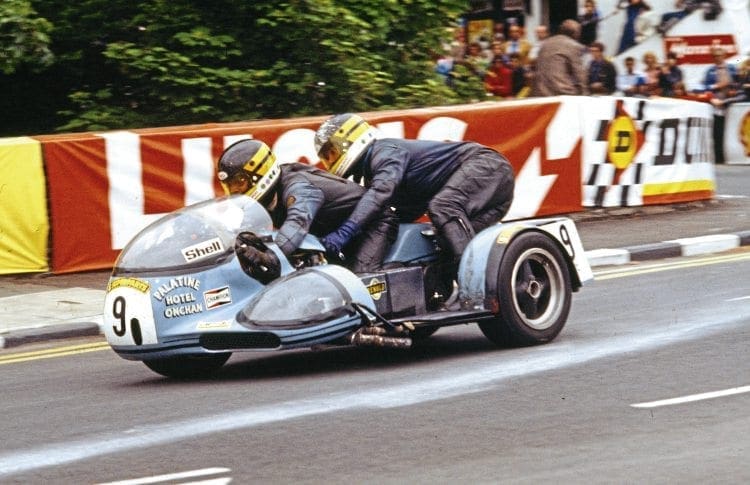 I have just been scanning a race of the year (1975) programme at Mallory Park where Dick Greasley led the championship at 42 points, two ahead of Mac Hobson, Steve Sinnot and the flying George O'Dell.
Your magazine is brilliant. Would it be possible to do a few pages on the sidecar scene of the 1950s, 60s and 70s? I am sure it would draw a lot of attention. Keep up the good work and all the best.
M W Cross
The Editor says: "MW! Sometimes the crossword is a toughie – but then it has to be! We LOVE your idea on something on the sidecar scene of ANY eras. How does that sound?"

Read more Letters, Opinion, News and Features online at www.classicracer.com and in the November/December issue of Classic Racer – on sale now!