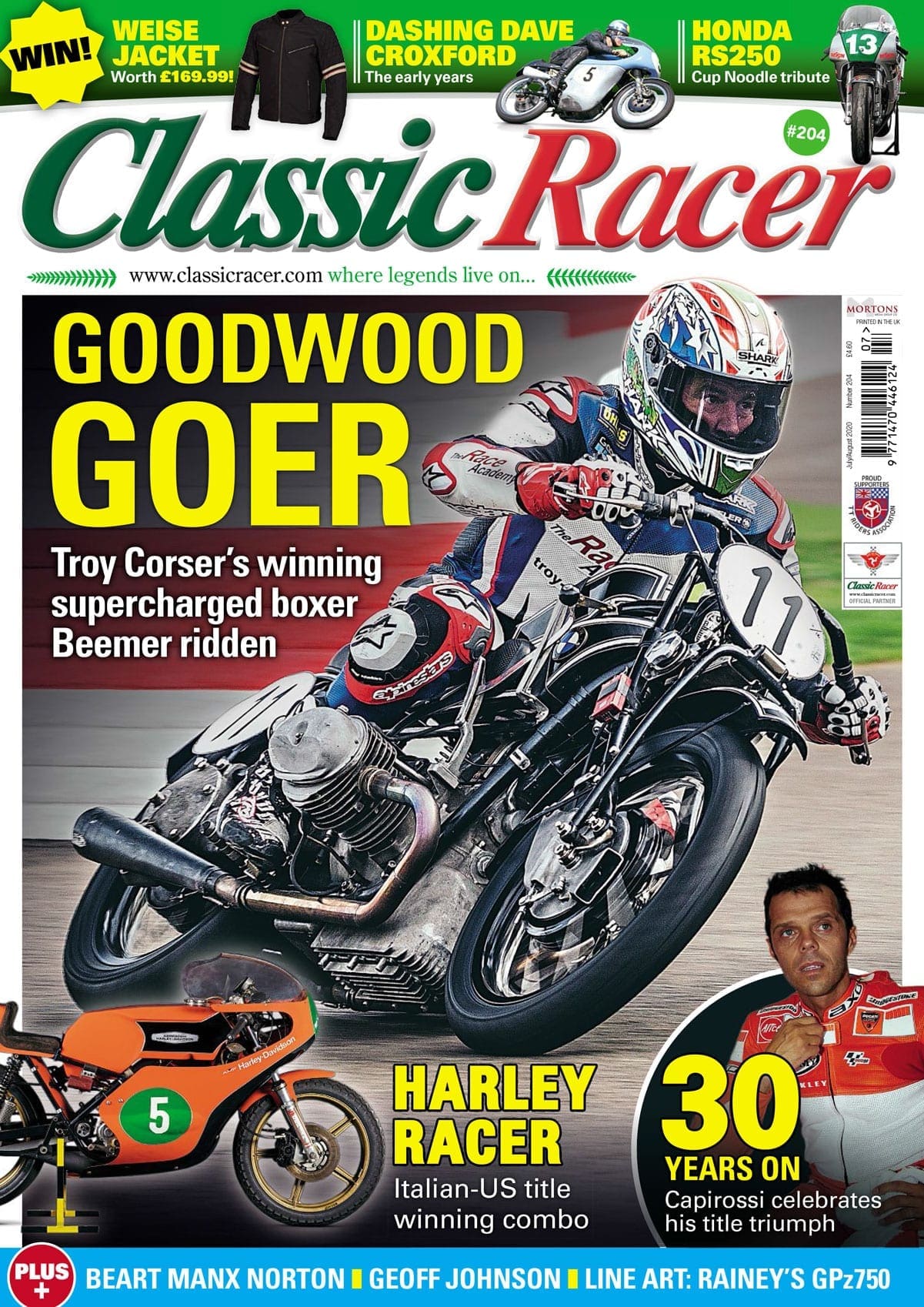 Classic Racer magazine celebrates the greatest racers and racing motorcycles in history, where motorcycle-racing legends truly live on.
Classic Racer magazine covers everything from tests of historic racing machinery, written by those who rode them, to tales of the heroes who made the sport great.
With detailed bike profiles we take you so close to your favourite classic bikes you can actually smell the Castrol R, and with the world's finest archive at the disposal of an editorial team who live and breathe the sport, the only way you'll get any closer to the action will be to put on your leathers.
In the July/August issue of Classic Racer magazine:
What ever happened to?
Derek Powell, the man who won the Junior Clubman's TT on a Goldie, and was presented with a rifle for his efforts. Powell also never had a crash in all his years racing in the Isle of Man.
Tony Godfrey tribute
The first ever works Yamaha racer? It was this man, who died earlier this year. We pay tribute with a rejigged Charlie Rous penned interview.
Loris Capirossi
Can it really be 30 years since 'Little Loris' took the 125cc world title?
A subscription to Classic Racer magazine means you can enjoy all of the above, plus plenty of other benefits, such as making a major saving on the cover price and FREE postage.
It's quick and easy to sign up and, whether you do it online or over the phone, our team is ready and waiting to get your new deal under way or extend your current package.