Four more World Championships in the Honda years, the Daytona 200, F1 car racing and the Le Mans 24 Hours – and then that Isle of Man TT comeback…
Words: Bruce Cox
Photographs: Don Morley, Mortons Media Archive
By the time his career entered its second decade in 1966, Mike Hailwood had won four World Championships, seven TT races and taken innumerable other victories riding no less than 26 different types of bike from 15 manufacturers!
Over the next dozen years there were many more machines to race and many more successes to come.
1966 and 1967 The Hondas and a demonstration lap or two Among the successes there were four more world titles during Mike's well-documented career with Honda.
These came in 1966 and 1967 in the 250cc and 350cc categories, mainly thanks two of the most legendary racing motorcycles of all time, the six-cylinder screamers in 250cc and 297cc forms.
Now that it enjoys legendary status, people tend to forget the Honda six-cylinder engine was not an immediate success. There were many teething pains in 1964 and 1965 as the first 250cc sixes were developed and the world title went to Phil Read and Yamaha in both of those years.
In 1966, however, the RC166 proved to be a dominant force. Mike led the assault on Yamaha and took handsome revenge for the defeats of the previous two years.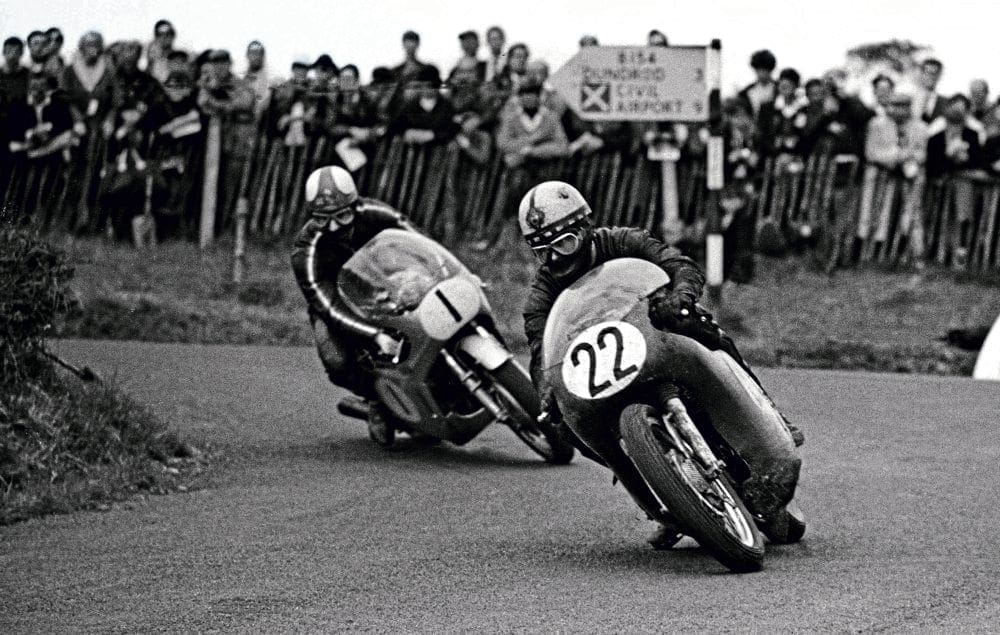 He won all 10 races he entered and easily handed Honda the title. He repeated the championship in 1967, although the battle with Yamaha's Read was far closer that season. The pair were tied in points but Mike took the title due to his five Grand Prix wins versus Read's four.
When Mike joined Honda for the 1966 season, Jim Redman had previously ruled the 350cc class and had taken the title in each of the four previous years – first riding a 285cc version of the 1962 250cc four-cylinder and then the full 350cc development of that bike.
But Mike had underlined the potential of the three-cylinder MV Agusta by winning the last 350cc Grand Prix of the 1965 season at Honda's home circuit of Suzuka in Japan. Honda took due notice of this and did two things – they signed Mike and built a brand new 350!
Read more and view more images in the March/April 2019 issue of CR – on sale now!