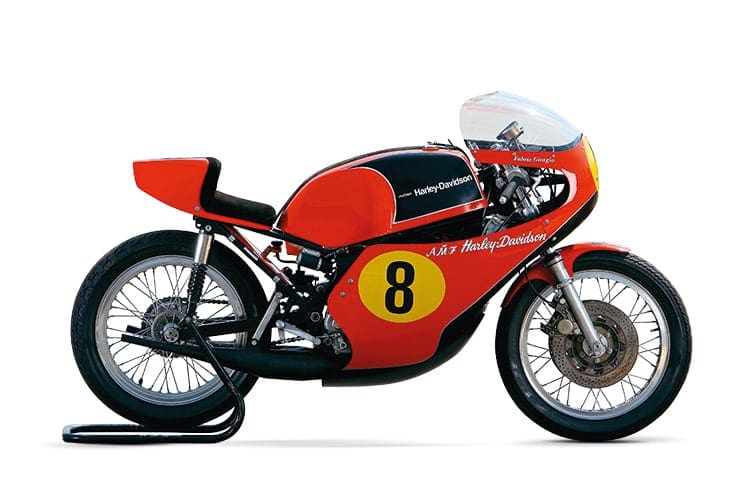 The chance to ride the one and only factory Harley-Davidson 500GP racer ever built came on a sunny summer's day at Pirelli's Vizzola test track, just half an hour from the lakeside Schiranna factory near Varese where it was built during the winter of 1974-75.
It has lived all its life near there, too – for after making trips to Austria and then the US for Harley's top gun of the day, Gary Scott, to race it there, the liquid-cooled, four-carb,
twin-cylinder, reed-valve two-stroke returned each time to its Varese base.
Then, during the winter of 1995-96, one of the men who was responsible for conceiving it and looking after it throughout its racing career, Albino Fabris, acquired it together with a still unsold customer bike, and nowadays he prepares them both for his son Giorgio to ride in Italian historic events.
With its Mikuni carbs, Girling shocks and lightweight construction, the bike awaiting me in the summer sunshine was a factory racer that was essentially a one-year wonder raced for a single season in 1975.
Read more in the May/June issue of Classic Racer – on sale now
---
Advert

Enjoy more Classic Racer reading in the bi-monthly magazine. Click here to subscribe.
---