Dear CR
Really enjoyed the Niall Mackenzie article in the latest issue of Classic Racer – it reminds me very much of my times following Grand Prix racing in the 1980s and 90s and latterly the British Superbike championship, of which Niall was champion three times.
I spent a lot of my time on the road on both two wheels and four in a bid to take in as many foreign Grand Prix rounds as I could – when I could afford it and get around easier than I can now!
On a few occasions I was lucky enough to get into the paddock itself – mainly at some Italian events (friends 'knew' the right people) and at a few Dutch TTs (a nice, laid-back lot, the Dutch…).
On a few of these occasions I would happen upon Niall and he always was polite enough to chat for a few minutes if he could.
Years later – at shows like the Ally Pally Road Race Show – he'd have more time to talk and he was always generous with his time for his fans.
Although I was always gutted that he just never quite made that final hop up onto the top step of a 500cc podium, look at who he was racing against… truly he was up against (and sometimes beating) the very best racers we've probably ever seen.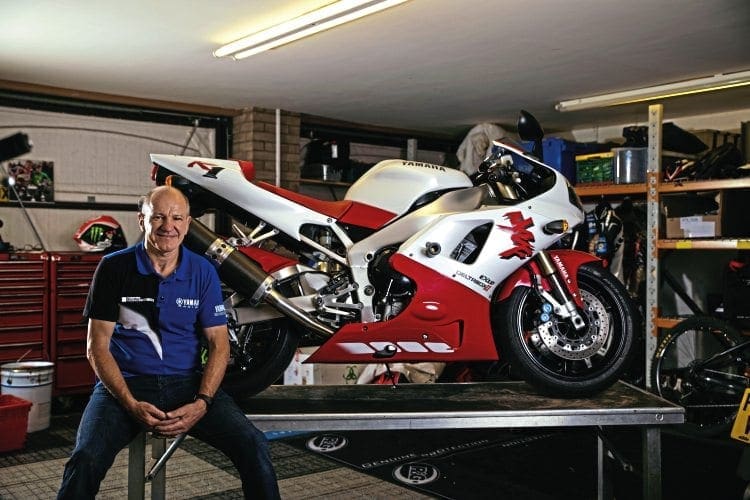 It was a joy to see him 'come home' to Britain and kick everyone's backsides and take three British Superbike titles.
These days I'm not as mobile as I used to be, but I love watching the bike racing on the telly, and love cheering on Niall and Jan's two lads Taylor and Tarran. Thanks for the memories, Niall!
Dave Smith
The Editor says: "Lovely sentiment Dave, have a Duke goody bag for your scribblings!"
Read more Letters, Opinion, News and Features online at www.classicracer.com and in the November/December issue of Classic Racer – on sale now!