Words: Jeffrey Zani
Photos: Jeffrey Zani and Don Morley
It seemed all beautifully wrapped up for Graziano Rossi, but in reality it wasn't.
A few corners to go and the Italian had the lead of the 1979 250 British Grand Prix at Silverstone comfortably in hand.
Sitting more than a second ahead of Kork Ballington, who was chasing hard on his own Kawasaki, it looked like nothing could possibly go wrong for Rossi Senior…
There were some brilliant technnical minds working with Italian racer Graziano Rossi in 1979.
The owner of the team he was riding for was Giancarlo Morbidelli. This was at a time when Morbidelli was a small manufacturer that in the mid-1970s had won an incredible four world titles in the 125 and 250 classes.
Those successes came from a tiny racing department made up of just a few guys. Lack of manpower aside, Morbidelli himself had flown in from Italy to assist Rossi with this round of Grand Prix action in the UK, such was his desire to get an Italian racer on top of the podium with an Italian bike.
Morbidelli, an Italian businessman with a deep love for motorcycle racing and a huge technical knowledge, often declared racing was for him a hobby, and brought along his young son.
He wanted to enjoy the day and see if the long-haired racer was really in with a chance of the championship.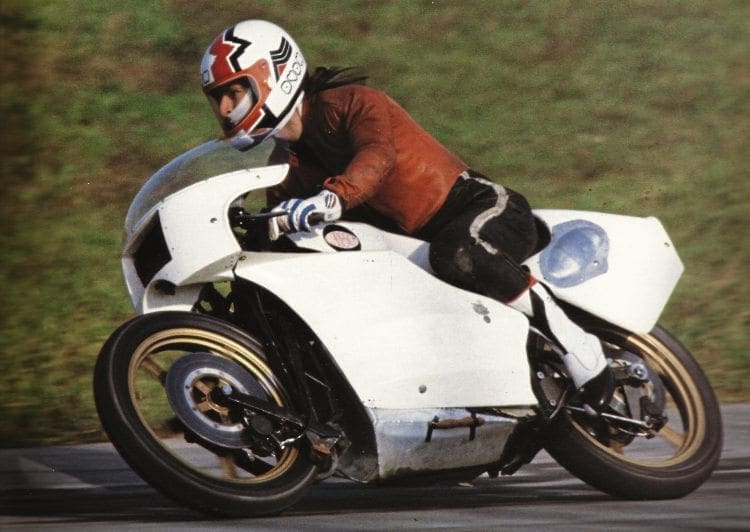 The season had started badly due to a technical gamble by the team – they had chosen to go down the design route of American Philippe DeLespinay, building a bike with a front suspension system that didn't use the traditional fork but did use (for the time) unconventional aerodynamics and sited the fuel tank under the engine.
It sounded strange and, when the racing started, it wasn't what you'd call succesful. Indeed, a lack of time and immediate results forced the team to revert to a more traditional layout, and from that moment on the 25-year-old Rossi delivered brilliant results.
With the 'standard' layout of the Morbidelli in use, Rossi had won three races and progressively cut the gap in the championship between him and leader Kork Ballington.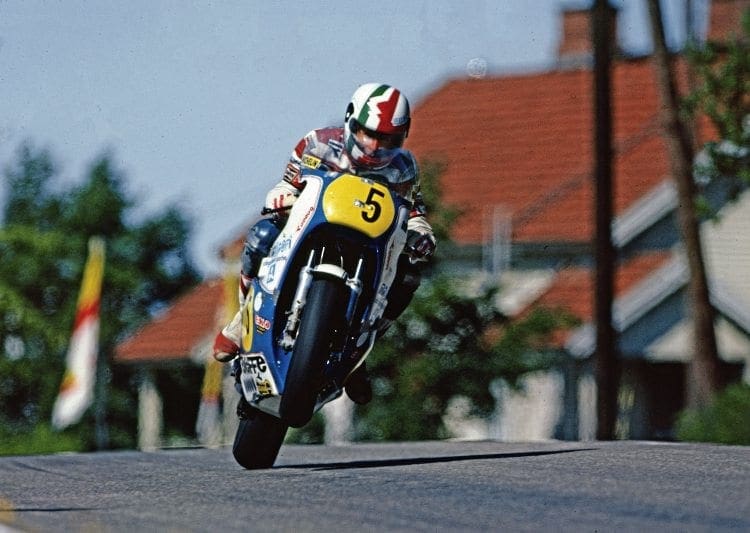 That set the scene for the closing laps of the British 250GP in 1979.
Graziano himself picks up the story:
CR: It was 40 years ago, the year your now world famous and nine-time world champion son, Valentino, was born. But let's talk about you. How did the lap develop?
GR: I had to lap a rider, who was Paolo Pileri – the first to win a championship for Morbidelli, back in 1975. Anyway, I had Ballington behind me for the whole race, not giving up, with the gap staying between 1.8 and 2.5 seconds, more or less, if I remember well. I felt the pressure. So I wanted to overtake Pileri as quickly as possible. I tried to do it on the outside. But I crashed.
Read more and view more images in the July/August 2019 issue of CR – on sale now!