You don't get to this level of racing thought and execution without being able to tap into some top-flight thinking. The result… amazing…
Words: Alan Turner
Photographs: Gary D Chapman and Mick Robinson
Exactweld is a business partnership formed in the late Seventies by Guy Pearson and John Baldwin.
Providing specialist welding facilities and expertise to industries such as medical equipment suppliers, they invested heavily in top-grade welding equipment and a machine shop at premises on an industrial estate in East Grinstead, Sussex.
The three business partners have impressive CVs, including periods working for Rolls-Royce.
"It's where I started learning all about materials and also how to weld," Guy explains. Then followed several years working at Surtees on racing cars, which further increased their knowledge of materials and taught them a lot about structures.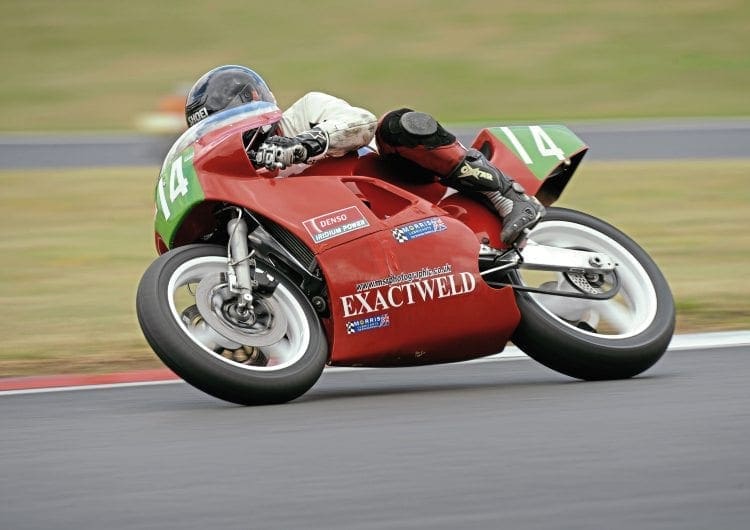 With these eminently useful skill-sets, Exactweld's broader fields of commercial interest hopefully offered more long-term security as far as reliable income was concerned. Making the business succeed dictated long hours of hard work.
While it was necessary to get Exactweld on a sound financial footing, the partners remained committed bike-racing enthusiasts.
To continue getting more closely involved was an ambition that proved too insistent to ignore.
Working in the evenings and what little was left of their weekends resulted in a succession of race bikes that demonstrated some 'out-of-the-box' thinking compared to their contemporaries.
They were also built to exemplary standards, like anything emerging from the Exactweld premises.
While the new concern was busy getting established, not many miles away, in Croydon on the Surrey/London borders, was another workshop, also engaged in race bike preparation, but this was for the Suzuki factory team.
At Easter 1977 it faced a difficult problem. Barry Sheene had taken the first of his world championships the previous year.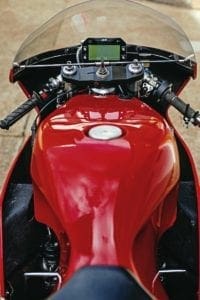 Although a new, younger generation burned with the fever of punk fashion, motor-cycling remained a super-cool interest and the following for road racing had not been at such a high level for years.
Japanese manufacturers' enthusiasm for the Transatlantic Trophy Match Races had revitalised this Easter fixture and the formula guaranteed to bring enthusiasts flocking to the tracks.
Read more and view more images in the July/August 2019 issue of CR – on sale now!
---
Advert

Enjoy more Classic Racer reading in the bi-monthly magazine. Click here to subscribe.
---