A total of 650 riders competed at the ADAC-Sachsenring-Classic in Hohenstein-Ernstthal in former East Germany. Thousands of spectators came to see the stars during the three-day event like in the old days before the iron wall was demolished.
Words and photographs: Jan Burgers.
The paddocks and pits were loaded with exotic bikes, the oldest being a 1927 Schütoff.
With the help of Ferry Brouwer, former Yamaha factory mechanic and the creator and owner of the now disbanded YCRT team, the organisation succeeded in inviting the owners with bikes of any importance from the period 1950-80 to the event.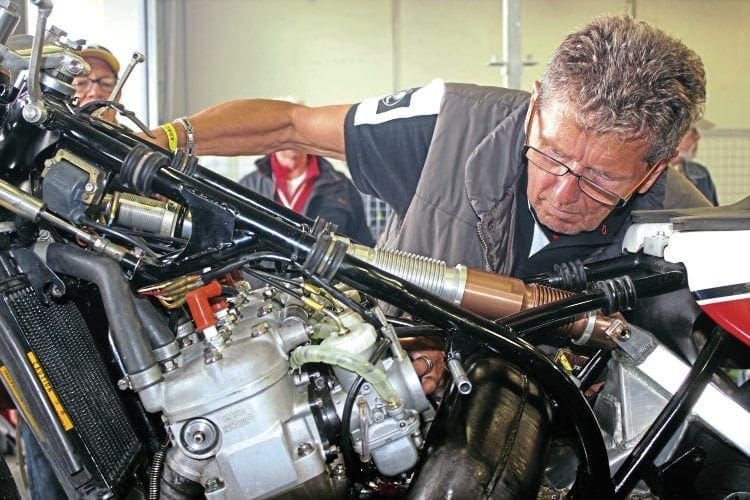 It was like a two-wheel Valhalla, with MV, MZ, DKW, Honda, Bultaco, Mondial, Benelli, NSU, CZ, Jawa, Aermacchi, Norton, Matchless, AJS, Moto Guzzi, Gilera, Bianchi, Yamsel, Velocette, Derbi, Garelli, Piovaticci, Condor, Bridgestone, Rotax, König, Ringhini and many more.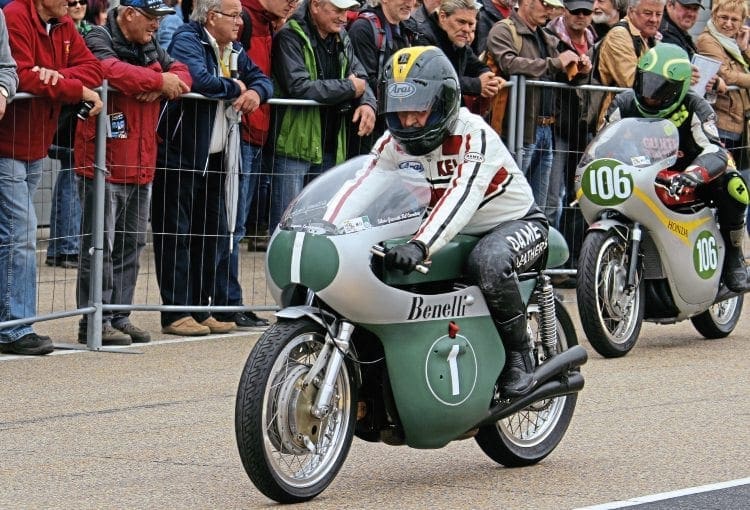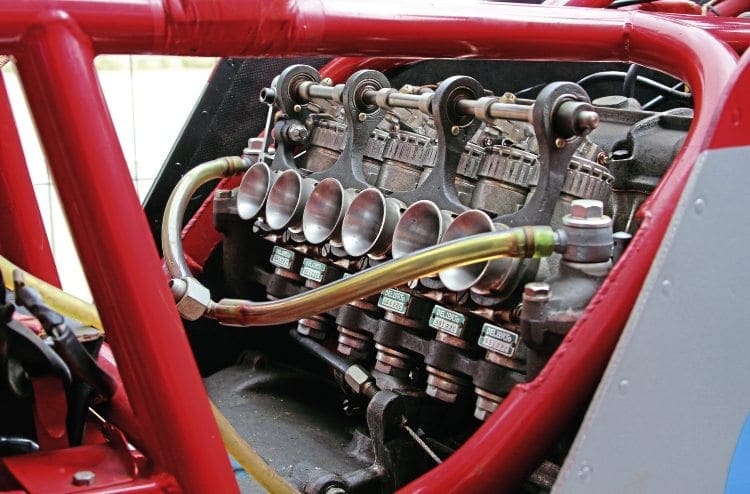 Fifty-one years after he had won at the Sachsenring, Hugh Anderson came all the way from New Zealand accompanied by Ginger Molloy.
South African Alan North missed a flight but eventually arrived just in time. Kel Carruthers came over from the USA to ride one of the original works Benelli and 1977 F750 world champion, Steve Baker, raced an ex-works Yamaha.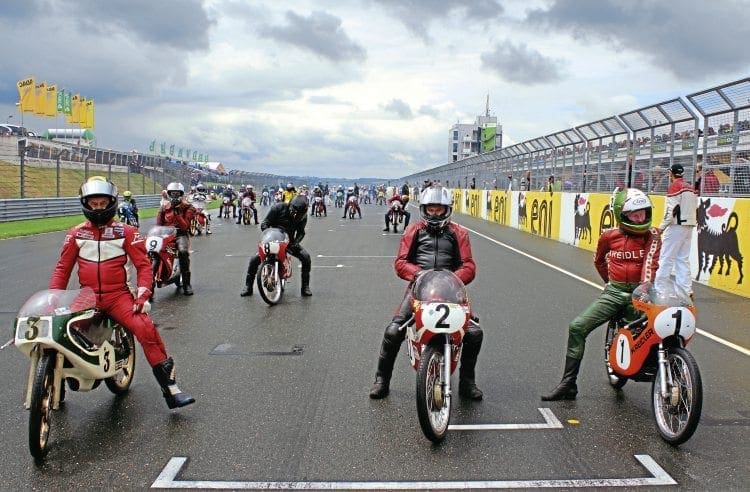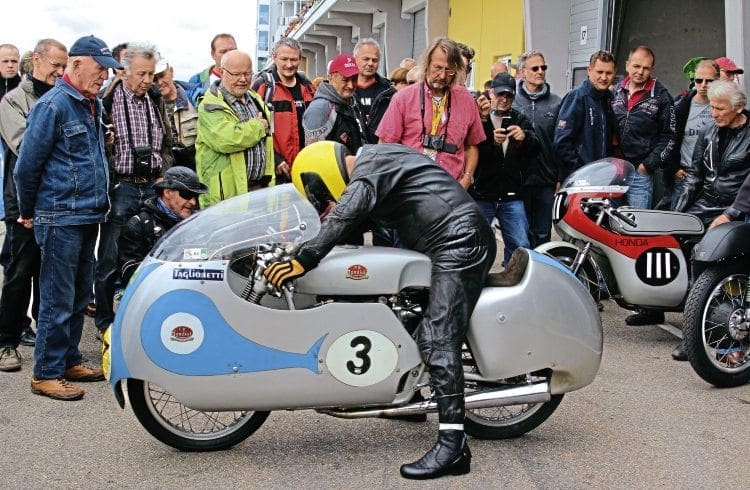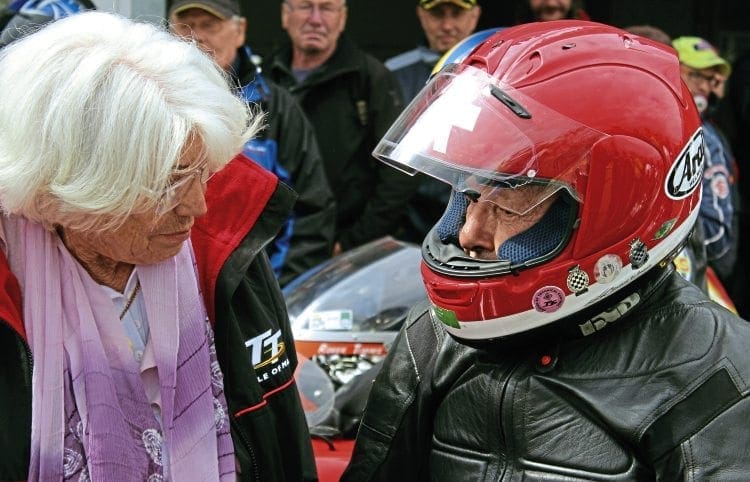 Eastern European heroes such as Heinz Rosner (MZ) and Bohumil Stasa (CZ) also gained the crowd's appreciation, while 86-year-old Swiss legend Luigi Taveri raced a 250 Honda, as did his fellow countryman Bruno Kneubühler in the 500 class.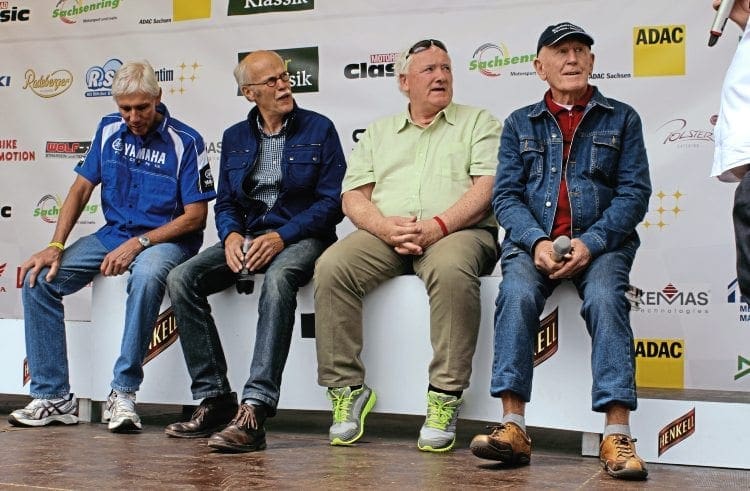 Dave Hailwood, son of the late, great, Mike Hailwood, spearheaded a British delegation, among them former Continental Circus stars and TT winners Chas Mortimer and Alex George.