Four-time World Superbike champion, team owner and 'King of the Jungle' Carl Fogarty has claimed that the onset of the four-stroke MotoGP era in 2002 was the final nail in the coffin for the previously dominant four-stroke racing formula – WSB.
Foggy won the title in 1994, 1995, 1998 and 1999 before retiring through injury in 2000. During his time in WSB he won 59 races in 220 appearances, a total which was only surpassed by Jonathan Rea, the five-time title winner, in 2019.
Rea's dominance of the WSB scene in recent years and back-to-back titles from 2015 through to 2019 – has led many race fans to hark back to the glory days of WSB in the 1990s and early 2000s.
Back then the racing was close and frenetic, with twins versus four-cylinder machines and the World SBK Championship was seen as a strong alternative series in terms of racing and rider participation to 500cc Grand Prixs but the emergence of a rebranded MotoGP in 2002, using four-stroke engines, changed that.
Critics say it essentially established a clearer hierarchy that placed MotoGP higher on the motorsport ladder that World SBK as a production-based series could never compete with.
It is a move Fogarty believes has contributed to World SBK's decline in recent years, even if he accepts a lack of characters and TV exposure plays their part too.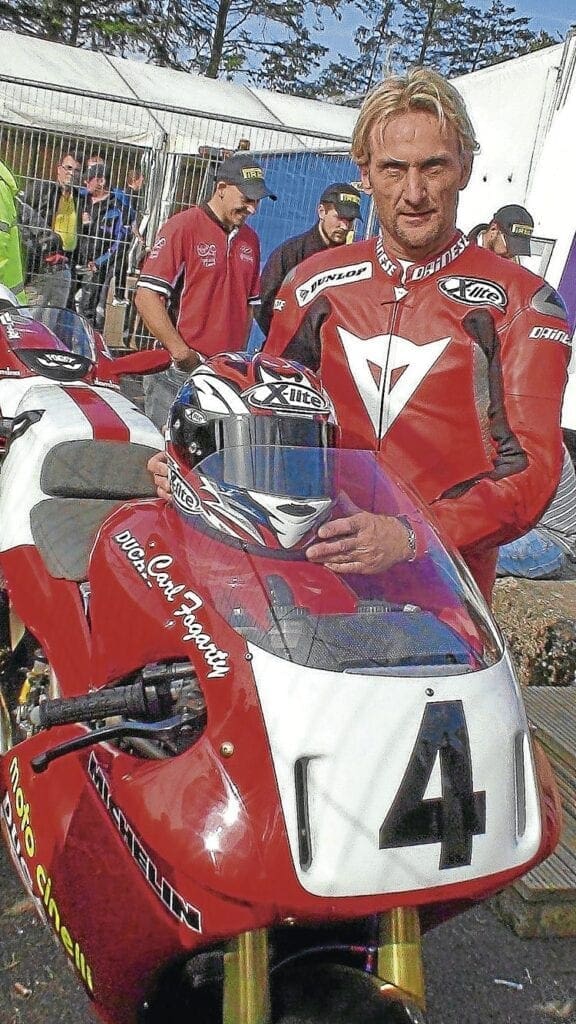 He said: "When MotoGP was born in 2002, it was the nail in the coffin of the Superbike World Championship. Since then, the championship has been struggling to recover from it. I cannot say exactly what is lacking today. Maybe because of the character of the drivers, lack of TV coverage, I don't know."
Despite this he still thinks the series is important for brands to sell their motorcycles and is impressed by the quality of racing: "People want to see motorcycles that are the same as those that they ride on the street. And there are prototypes racing in MotoGP anyway. It's like Formula 1 and touring cars – despite this, I love superbike races, they are incredible races."
Read more News and Features online at www.classicracer.com and in the September/October 2020 issue of Classic Racer – on sale now!