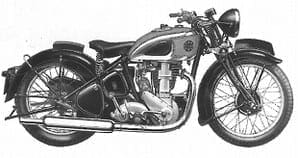 What was a fairly normal Wednesday morning in Classic Racer Towers suddenly took on a different complexion. I'd rolled in expecting to be working on copy to keep designer Holly gainfully employed, but as ever the first job was to listen to the answer phone and sift through scores of emails.
The first phone message, left late the previous evening, was a little unusual, to say the least. Lots of very loud revving was followed by a voice saying, "What about that then, boy?" It took two replays for my sleepy brain to catch up; it was Jeff Green, friend and ace Ducati tuner, letting me know the TT2 was a runner again. On the third replay I admit to a lump in my throat and a tear in my eye.
A quick reshuffle of the day's diary later – a call to Jeff to confirm he could cope with an over excited version of me – and I was heading towards his Leicestershire workshop, the car loaded with shiny bodywork, which had been gracing the dining room for two months, and sundry other Ducati parts.
The mechanical rebuild had, as they so often do, proved a bigger job than Jeff had anticipated. When Rupert Murdern had bought the TT2 some seven years previously the vendor had restored the cycle parts and the engine had been 'rebuilt' and during the time it had been in his collection it hadn't even been fired let alone ridden. Just as well really! Because the Ducati looked pretty good when I got it back from Rupert's. I had been very tempted to try starting it. Thank goodness Jeff's common sense prevailed.
Jeff was in no doubt, a full strip and rebuild was a must if I was to get free parading. Once inside the motor Jeff discovered a tale of woe, with missing gaskets, an incorrectly shimmed gearbox, crumbling wiring and a piston-head clearance that could have resulted in a fair bit of damage.
During the time that Tom Knight had owned and raced the Duke, it had grown to 750cc, as Formula 2 became yet another great series that was consigned to history. So our first decision was should convert it back to 600 or stay with the extra cubes. As I have no intention of racing the bike, and as the pistons and barrels were in good order, we decided to stay with what we had. After all, when I'm on track with Ago and the rest of the gang, at somewhere like Spa, I need all the help I can get.
Good condition
Much of the motor and gearbox was in good condition and by raiding his own spares stock for the odd gear or the like Jeff had every he needed. Obvious items to replace included the main bearings as they had sat in one position for so long and all the engine seals for the same reason. And in deference to my creaking joints and advancing years we chose to fit an electric starter.
Jeff's attention to detail is lengendary and the starter motor is tucked away out of sight under the exhaust with only the switch on the bars being a giveaway. With the total loss igniton we also fitted a connector to run a large capacity slave battery and first start ups and the paddock warm-ups. Those thumping great pistons take some spinning!
Despite the crumbling insulation the electrics all functioned, so with wires replaced and new insulation added, that side of the job looks brand new. One area that nearly stumped us, though, was ther Brembo rear brake master cylinder, which was leaking. With spares no longer available for the period piece, Jeff had to 'age' a more modern version from his used spares stock and create a period looking replacement. The front master cylinder is TZ Yamaha, as is the twistgrip, but as both probably work better than the original, they'll stay while I'm parading the TT2.
'The rear master cylinder will be winging its way to Italy shortly as my good friend Giovanni Cabassi has a man who can rebuild it, and when I stumble across a front Brembo remote reservoir system I will buy that for the day the TT2 becomes a static display again'
While the wheels had been out in Jeff's workshop it made sense to stick new rubber on the original, but crack tested and refurbished, Dymag wheels. A call to another old mate, Tony Salt of TST Tyres for some advice, threw up another of those moments that have come with this bike. I had forgotten, but in 1984 Tony was Mr Michelin in the UK and he had serviced the Moto Cinelli team with tyres that year! Given the rim sizes Tony had no hesitation recommending a pair of Avon's finest, which give the right profile.
With the tank, seat, front mudguard and fairing carefully refitted we all (Jeff, his ace assistant Wayne and I) had a lump in our throats and a satisfied grin on our faces. Considering five months previously I was on the lookout for just any old TT2 I am still amazed at the luck involved in finding the real thing and bringing it back to this state.
Just two days after driving home with the Duke tightly strapped in the trailer it was off to the International Classic MotorCycle Show at Stafford. I had promised Jilly she could have the bike on the Ducati Owners Club stand as soon as it was complete. And it won a prize! As part of the Mortons organising team I clearly can't be eligible for any of their awards, but the club have this great scheme where club members vote for their favourite Ducati in the show. So already the TT2 has been more successful than it was back in the day!
The only jobs left to do, in fact they'll be done by the time you read this, is convert the gearchange to race pattern, one up and the rest down, which another old mate and ace engineer Big Oggy has in hand, and sort some sprockets and chain, which is being taken care of, just as it was 26 years ago, by another old friend Robert Brewer at B&C Express.
The pleasure the Ducati has given me already is massive, as much as anything from the opportunity it's given me to catch up with so many old friends, and with a first ride planned for Spa Francorchamps, a gilt-edged invite to Goodwood Festival of Speed on the desk, and the Festival of 1000 Bikes, it promises to be a great Ducatisti year ahead.
View part one