Words and Photographs: Peter Crawford and Mason Collection.
Synonymous with BSA there was far more to Devimead than parallel twins. They flirted with Bartons and Morinis but Pete Crawford found out that it was with Honda that they came closest to the big time.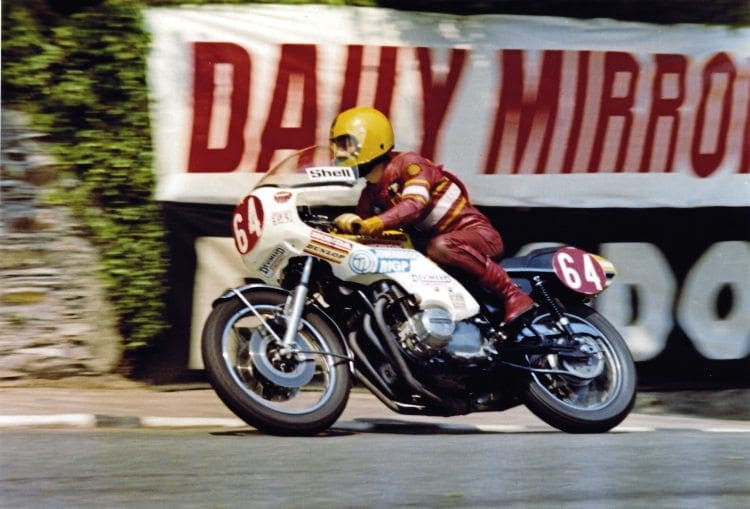 "With the F2 Honda we fixed all the problems, had it sorted, then the Ducati came along and it was all over, finished. Tony Rutter and that thing just went up the Mountain like it was a 919! When you got to the Mountain it was like 'what the bloody hell was that?' You get a window, an opportunity, but then it's gone," explains David Mason.
For David, the youngest of the Mason brothers, that window closed with the arrival of Ducati's Pantah, but for a family affair Devimead had a good run, helped by owner Les Mason's eye for up-and-coming talent.
Tony Head – initially on a Honda MT125 – and Joey Dunlop were among future stars sponsored by the Tamworth-based Honda dealers, but it all started with a far less glamorous and largely unwitting sponsor. Les worked on the last 500cc BSA Daytona racers and as unsuccessful as they were he saw potential in the unit BSA twins.
"I built a bike using a Featherbed frame and raced it in the Midland Racing Club, when old Fred Hanks was chairman. I did better on my A65 production racer but was all right on the Nor-Fire. I made up special plates to drop an A65 engine in and I tweaked this and that, then our David bought it off me," remembers Les.
From then on Les took a back seat, concentrating more on the engineering and business side, but as Dave acknowledges it wasn't due to lack of ability. Les competed at a high level and against the cream of UK racing, but luck wasn't always on his side.
"The 500 miler at Brands Hatch, 1968 – I did the pits for him and Mick Boddice. We called it the Pepsi special. It broke the exhaust system and I had to run down to Druids to pick up all the bits and pieces – quite warm – then had to strap them together with jubilee clips and Pepsi cans! Finishing was the main thing, but Les was bloody quick. At one time he held the production lap records at Cadwell and Aintree, at the same time", recalls Dave.
"I used to play in a band, a rock band, but I wanted to race too so took my Rickenbacker guitar to London, sold it and came back and bought the rolling chassis off Les. It was quite embarrassing actually as that frame went through the plating shop at BSA. A Norton Featherbed frame hanging up, going across the shop, with all the bosses walking below!"
Read more in the latest issue of Classic Racer