Dear CR
Nice to see a sidecar photo from the Nick Nicholls Collection. Just thought I would add some detail to the image on page 8, of Bryan Rust and Alan Bedford.
The date is August 26, 1973 and is the Rothmans International Race of Aces meeting.
Bryan and Alan are leading the 1000cc race, which was also a round of the British championship.
Unfortunately, they retired with an overheating engine, allowing Les Langridge/Laurie Evans #15 (998 Rhombus Imp) to take the win.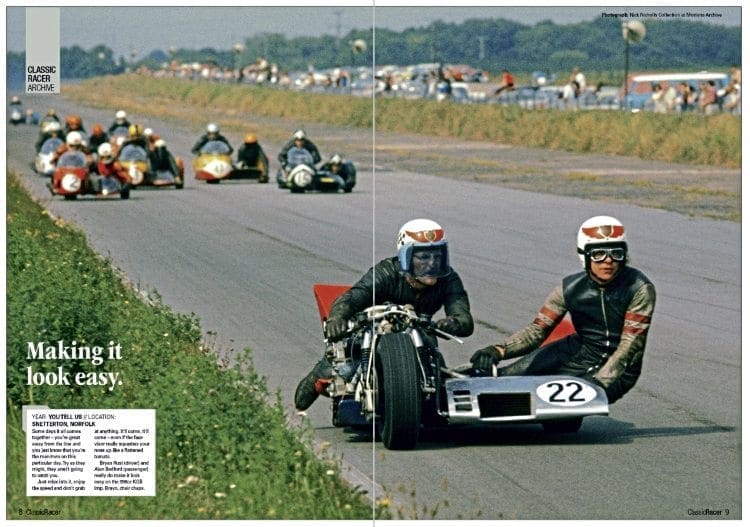 They were followed home by #2 George O'Dell and Bill Boldison on a 750 BSA.
Hope the info is of use to your archives.
Gary James
rgracing.co.uk
Hello Gary. Thank you very much indeed for this. Excellent stuff and we appreciate you taking the time to write to us with this. Very helpful. Cheers, Tony
Read more Letters, Opinion, News and Features in the March/April 2020 issue of Classic Racer – on sale now!