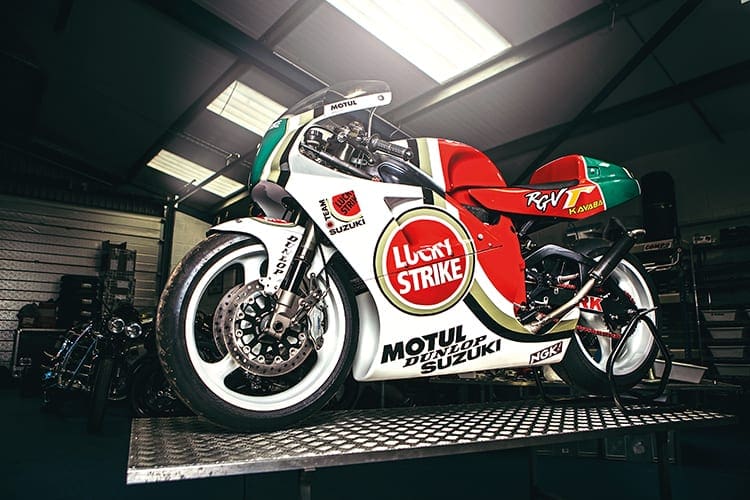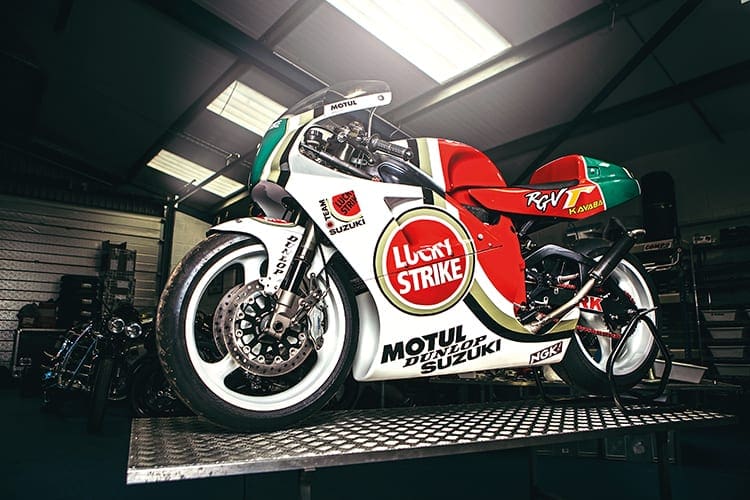 When a factory makes a handful of motorcycles – only a handful – to race at the highest level in one of the most competitive championships ever seen, you get this. What a bike. What a rare piece of racing history.
What we have here is unique, one of the most rare racing motorcycles ever built.
This one in particular is rarer than a Honda 6. Aside from singularly bespoke racing bikes (and let's face it, those motorcycles are often made using parts from other – more widely available machines – so hardly count as 'rare' in the truest sense) there's almost nothing as scarce as this motorcycle.
So let's cut to the rub. This is a Suzuki RGV250. One of the XR series of Grand Prix motorcycles that elevated the Suzuki racing efforts in the late 1980s and the majority of the 1990s. Specifically, this is the XR94 (built in 1994, hence the number).
So, this range of the specific run of quarter-litre machines ran around 30 years ago. And as can often be the way with factory GP exotica various versions and various models of these few quarter-litre weapons have vanished into who-knows-where, which is why Classic Racer is so chuffed to be able to feature this bike.
Usually kept hidden away from prying eyes in a secret location somewhere in the middle of England, CR was given access to this factory 250 for an extensive look at what made it specifically so special.
The XR94 is owned by Steve Wheatman, whom you may know for his exquisitely maintained ex-Schwantz RGV500s and gorgeous XR69 replicas.
And Steve himself has a fan-based view on these particular 250s, he said: "I think that it's a case of 'what if Suzuki had pushed the development more?'
"That could possibly have happened had the motorcycles' development and racing-world distribution been fuelled by Suzuki offering them commercially to other race teams or the public, the same business model as we saw with Yamaha , Honda, Aprilia etc.
"But then, if that had happened, this motorcycle and the others in the range wouldn't be so rare and special."
And he has a point. While Suzuki pulled the plug on the factory 250 class, forever to leave us all wondering 'what if', the decision to not fill the paddocks with factory-replica screamers at least left us with Swiss-watch style, hand-crafted factory beauty.
Think about it, when did you ever see one being ridden in the past 18 years? Probably never. And while you'd be extremely lucky to get close to a Suzuki 250, finding other bikes from other factories in this class is easy. With perhaps the one exception of the near-myth Kawasaki 250 project bikes (including a natty upside-down engined bike).
Steve adds: "There are fewer of these running in the world than there are Honda 6s! It's pretty unlikely that you'll ever get two of these in the Classic TT paddock."
He makes more than a strong point, does Steve. And it's worthy of drawing a parallel between the 'ultimate' tag of both the Honda 6 and the XR range of the 250cc Suzukis further. After all, if the Honda 6 is the true Holy Grail of classic Japanese race bikes (which Steve points out: "I believe it is") then perhaps it's not out the realms of possibility that the factory RGV250s are the two-stroke equivalents? It's an argument that stands up in terms of rarity. And you'd be hard pushed to find anywhere on either the 6 or this XR that tops the beauty of the other.
Yes, they are very different in certain aspects, but in terms of what they were, and when they were made, these comparisons do stand up.
There's certainly no other small-capacity motorcycles that have quite the same effect on grown men when the dust-sheets are whipped back…
Words: Tony Carter
Photographs: Gary D Chapman

Enjoy more Classic Racer reading in the bi-monthly magazine.
Click here
to subscribe.