Dear CR
Thanks for the excellent article about Ray Knight in CR196. It brought some good memories back for me as I started racing in 1964 on a production Honda 250 CB72, which was also my ride to work bike. Like so many others I was in my late teens and mad as a box of frogs.
I raced with the British Formula Racing Club (BFRC) and my CB72 was in the production race with all the big British twins you mention, including of course Ray and all the rest.
At Cadwell Park we raced on the Park club circuit where the start line is about halfway between Mansfield and the club hairpin.
Starts were by mechanical means, which in my case was electro-mechanical.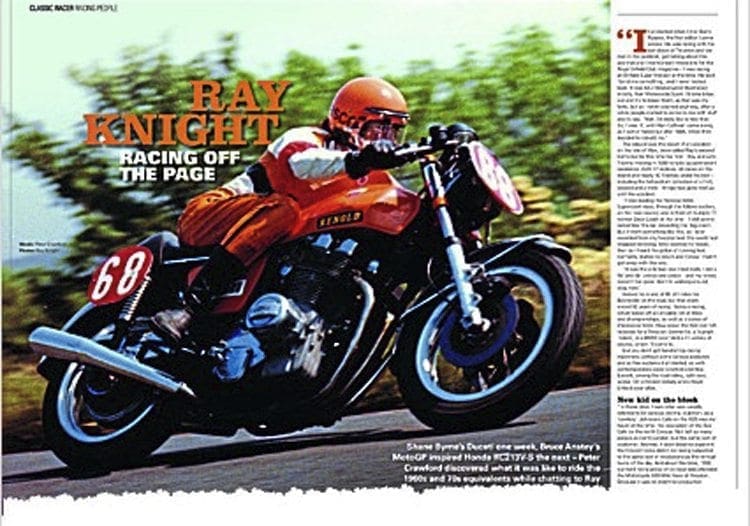 When the flag dropped I was able to be in first gear holding the clutch, press the button and go.
This invariably meant that I was first round the hairpin whilst the rest were getting going with kick-starts.
Between the hairpin and Charlies came a roaring charge of big twins which included Ray, and I watched them disappear down Park straight.
If I was fortunate enough to draw a front grid position I sometimes made it to the straight before the inevitable charge came past.
Yep, I beat all those big British twins with my 250, well at least into the first corner anyway!
Best wishes to the ever-smiling Ray and all the others who helped drive determination into a green kid on a 250.
"Ernie" Roger Bryant.
Email
Read more News and Features in the May/June 2019 issue of CR –on sale now!