On the Classic Racing Motorcycle Club's 40th birthday it was only fitting that co-founders Alan and Stella Cathcart were guests of honour at the annual awards and dinner held on November 23, at the customary venue of the Mercure Daventry Court Hotel.
Alan talked with great feeling about the early days of the CRMC and likened their experience of witnessing what it had become today to being like proud parents seeing how well their children had grown up.
There were several worthy candidates for the CRMC Classic Racer of the Year award but it was Minnovation's Lee Hodge who got the nod in recognition of his four championship wins including the Hercberg/ACU Post Classic series.
Team-mate Joe Barton also had a great season, capped by victory in the coveted ACU Classic 500 championship.
Turning to three wheels, the Hatfield-based father and son team of Doug and Andy Street were the recipients of the Classic Sidecar Racers of the Year Trophy after dominating the Pd.3 championship on their MRE Imp 998.
The Classic Racer Syndicate 1300 Series saw a new name added to the auspicious list of previous winners, with the Isle of Sheppey's Kevin Van de Worp taking the honours on his Moto Guzzi 1120.
On a night when many fine performances were recognised, one of the most notable achievements was by Richard Cheetham, who won every round of the 200 four-strokes on his little Honda single and rode the same machine to second place in the Classic 350 over 55s championship.
Privateer and 2018 racer of the year John Warwick must also get an honourable mention for his haul of three championship wins and one second place.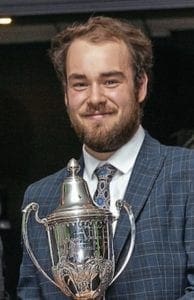 Additional trophies announced on the night included: John Davidson (Chairman's Cup); Oli Bingham (Doug Jones Trophy, best young rider); Jono Yardley (Cathcart Trophy, non-committee member); Mark Handley (Lodge Brothers Trophy and Rear of the Year); Alex Sinclair (Commentator's Cup and Daytona Cup, best overseas performance); Dean Edwards (Bob Anderson Trophy, Clubman of the Year); Peter Heartfield (Mick Collins Trophy, achievement beyond all odds); Frank Lemstra (best performance by overseas rider); Andy Pike (Micky Gray Gold Star Trophy); Graham Ashley (Stella Cathcart Trophy for best novice) and Jack Gristwood (Micky Gray Sidecar Trophy).
The afternoon's AGM had begun with chairman, Gordon Russell, setting out the threats that all motorsports are increasingly facing i.e. rising costs for circuits, medics, insurance etc. and environmental pressures, particularly noise.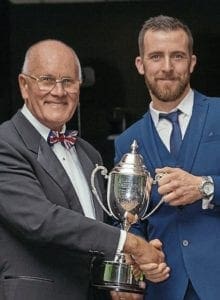 Despite these factors the CRMC had enjoyed a successful season, both fiscally and on the track.
The club was in a sound financial position but to cover the increasing costs there would be a small increase in entry fees of approximately £10 (for four races) in 2020.
The main item on the agenda was a proposal to extend the overall eligibility cut-off date. Gordon explained that the club's continued financial good health depended on its ability to fill grids, meaning that the club needed to be able to consider "carefully and sensibly" the inclusion of certain later machines and/or classes.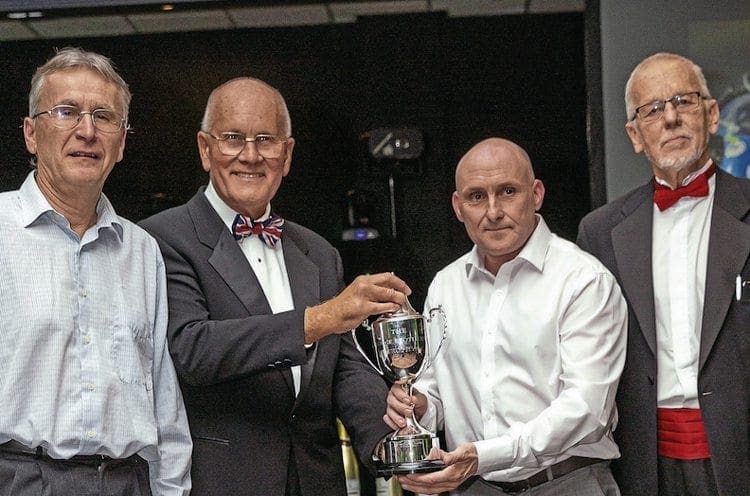 No current bike would be made ineligible; no current classes removed; classic bikes would be unaffected and there would be no blanket extension of cut-off dates.
After much discussion the following proposal was passed: "The club will cater for GP, short circuit, TT and sporting machines, initially manufactured between January 1, 1945 and December 31, 1994, in categories as defined in the eligibility rules."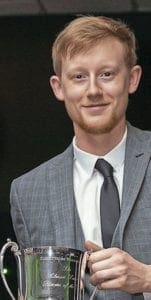 There was much discussion on a wide range of other topics too numerous to cover here, but one of the most significant was the introduction by the ACU of random recreational drug testing (including alcohol) for competitors and officials in 2020, a subject that will no doubt attract further attention and comment.
The provisional 2020 race schedule was announced as follows: Darley Moor, April 11/12; Mallory Park, May 9/10; Pembrey, June 13/14; Cadwell Park, July 11/12; Donington Park, August 8/9; Anglesey, September 5/6; Croft, October 3/4.
View more images and read more News and Features in the January/February 2020 issue of Classic Racer – on sale now!
---
Advert

Enjoy more Classic Racer reading in the bi-monthly magazine. Click here to subscribe.
---