When the Davidsons offered him a ride in the 1940s it was a gateway to a life of racing on the ragged edge. And a beach. And alongside life-taking fireballs.
By Norm DeWitt
Born in West Virginia during the fall of 1925, Paul Goldsmith moved as a teen to the Detroit, Michigan area which, as it turned out, was instrumental in the ongoing story of his life.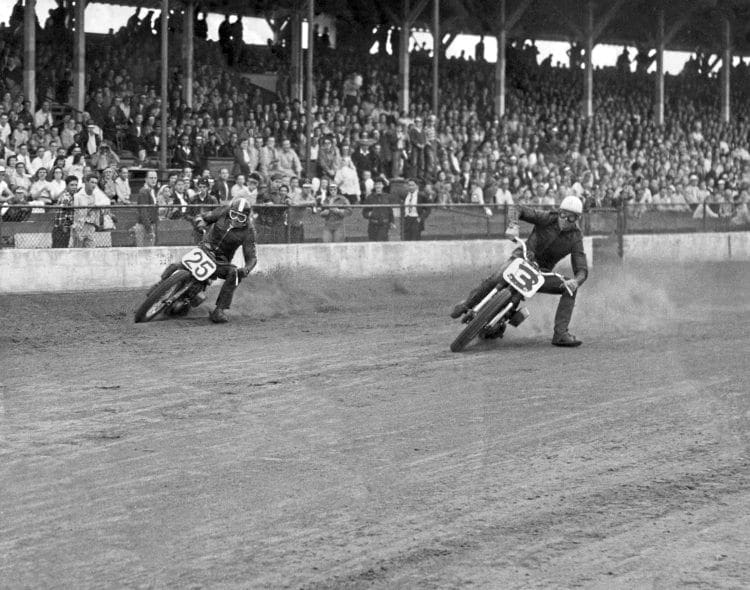 In the late 1940s-60s Detroit was the manufacturing hub of the emerging automotive performance culture, meaning Paul was in the perfect place to pursue a career in motorsport.
His motorcycle racing started soon after the end of the Second World War when Goldsmith took his money from working at Chrysler and bought a Harley-Davidson. He said: "During the war H-D made 45ci bikes and I bought one of those in Detroit just after the war when things started up again… it was my first motorcycle in the beginning of 1946.
"I met the local Harley dealer there, Mr Robison. There was going to be an 'outlaw' race there, as it wasn't sanctioned by the AMA. The Harley dealer fixed up my bike like a race bike, and I finished third or something like that. It was a little dirt track just outside of Detroit, I did pretty good compared to the competition I had… hell, I made $27! That was easy money.
"About two weeks later the AMA was sanctioning a race in Marshall, Michigan. It was a half-mile flat dirt track at the fairgrounds, which was the way most motorcycle races ran at that time. The dealer said: 'Hey, would you be interested in running over there? We can work on your bike and get it fixed up to where you can race against those racers over there.' So, I went and you ran one year as a Novice, then another year as an Amateur, and then you were in Expert class.
Article continues below...
Advert
Read more in the May/June issue of CR – on sale now!
---
Advert

Enjoy more Classic Racer reading in the bi-monthly magazine. Click here to subscribe.
---