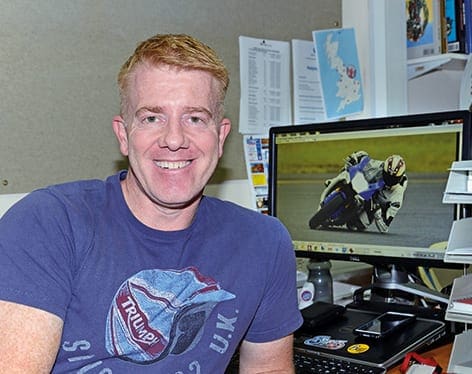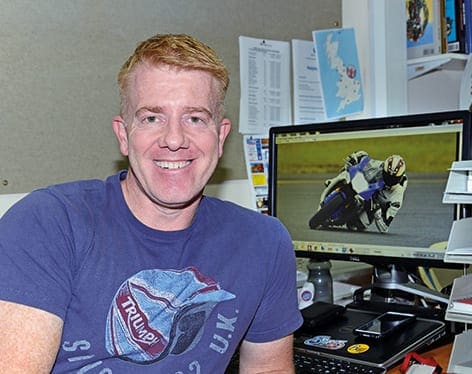 Recently, I found myself sitting with cleverer people talking about motorcycle racing. Yes, I quite agree – finding people cleverer about racing than me is not exactly the world's toughest task – the average empty oil can is able to give me a good run for my money, but these people were particularly fascinating because of the unbridled passion in the room.
I'm not talking about an interest. I'm talking proper passion. The type where the volume gets raised as possibilities and plans are debated. Where 'We could do this' and 'How about that bit, would that fit in there?' peppered the chat like errant commas.
Mobile phones were taken out and, one-by-one, we all started scrolling through photographs of motorcycles (projects, we optimistically called them) in various states of assembly were draped over work benches, hydraulic lifts, garage floors and in two cases – kitchens. This was our motorcycle version of that moment in the film Jaws where the occupants of the boat, mutually drunk on rum, start showing and comparing their fishy-encountered scars.
During our chat, there were plenty of laughs and some (not that much) bemoaning of money spent and missed opportunities to buy a certain part, or indeed a whole bike. We might not have turned to our actual bodily scars in the friendly competition, but we were happy to reveal our various financial ones.
I'm sure you've been in a similar set-up. It's great isn't it? All that shared interest and genuine passion for getting something that was washed-up and old and pouring time, cash and – the most important part – love for what it will become once again… it's one of those things in motorcycling that unless you've done it, you just can't really understand.
The thing about these recent hours spent deep in the heart of motorcycle restoration/tweaking/creating is that the most important part of it for me was that this wasn't just a bunch of hobbyists doing what they love – Suzuki GB was there too.
A Japanese importer with a great history in motorcycle racing has, at its core, people so passionate and driven about getting the glory days back in a real, practical and accessible way that they build a Katana and get the Vintage Parts Programme up and running. And they're motorcycle nerds like us.
Everyone involved needs to be loudly applauded for the commitment and effort they put in out of office hours. They're just like you and I. They love racing and they love classics (yes, modern classics but we're not going to row about that, now, are we?).
I've smelled their workshop and looked deep into their bloodshot eyes as spanners are twirled and I've got to tell you, it's so much more than a way to sell bikes to these people.
You can see the result of that passion on page 44 of this very issue. I hope you like it.
What a shame we don't have more factories doing similar things, eh?