Classic Racer magazine celebrates the greatest racers and racing motorcycles in history, where motorcycle-racing legends truly live on.
Classic Racer magazine covers everything from tests of historic racing machinery, written by those who rode them, to tales of the heroes who made the sport great.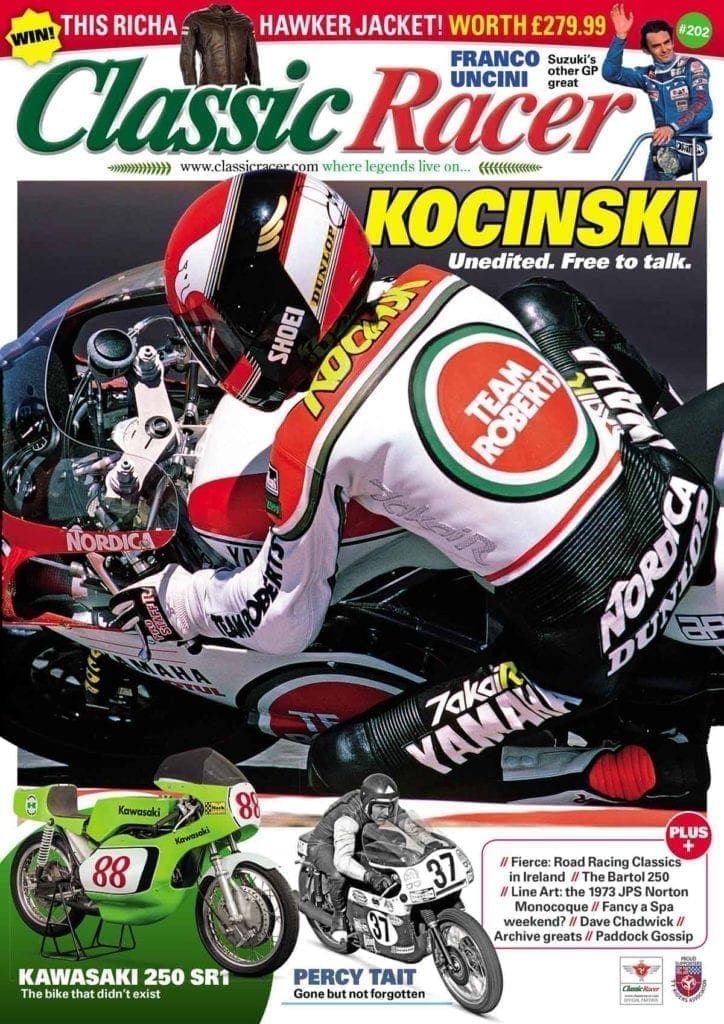 With detailed bike profiles we take you so close to your favourite classic bikes you can actually smell the Castrol R, and with the world's finest archive at the disposal of an editorial team who live and breathe the sport, the only way you'll get any closer to the action will be to put on your leathers.
In the March/April 2020 issue of Classic Racer magazine:
John Kocinski
Notoriously private by nature, an interview with the prodigious Kosinski is a rare treat. To get this level of information and revelation from the former factory man and foil for Wayne Rainey (plus Kenny Roberts) is a doubly rare treat. Dig in and enjoy this, it almost never happens.
Bartol's 250 racer
Harald Bartol was an engineer who worked with the biggest names of the sport and then went on to take projects to their maximum potential. His own 250 was very interesting indeed, not least for the way it turned some ways of populist convention on its collective head.
Remembering Percy Tait
Mr Tait passed away recently and Classic Racer wanted to pay its respects. Malc Wheeler in particular wanted to rerun this feature from the CR archive in order to tell Percy's story. Apt.
A subscription to Classic Racer magazine means you can enjoy all of the above, plus plenty of other benefits, such as making a major saving on the cover price and FREE postage.
It's quick and easy to sign up and, whether you do it online or over the phone, our team is ready and waiting to get your new deal under way or extend your current package.