There is an old saying that 'behind every great man there is always a great woman'. But on the motorcycle racing scene, while women have always been plentiful, that saying should be more suitably paraphrased as 'behind every great rider there is always a great mechanic'. It's a maxim that was never more true than in the middle decades of the 20th century.
Words: Bruce Cox
Pictures: Vince French Collection
Way into the Seventies even world champions usually only had a single mechanic assigned to each of the bikes they were riding in the various Grand Prix classes and, in the cases of privateer riders, there was quite often just one man for all available bikes.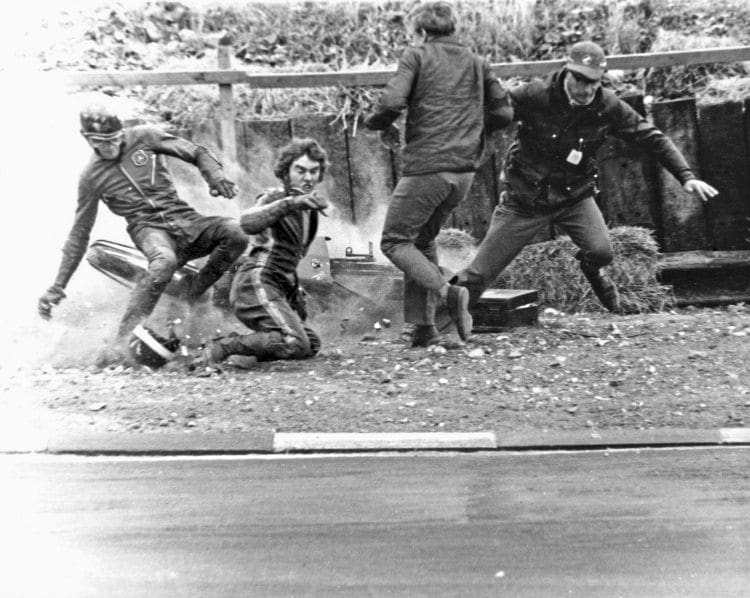 Those were the days when the riders themselves expected to get their own hands dirty! Not for them the brigade of crew chiefs, computer technicians and 'engineers' that fill the pit garages at a MotoGP. More often back then it was a luxury to even have a pit garage. Bikes were worked on either in the open air of the paddock, maybe under an awning or even in the back of a van if the weather was bad.
Note the use of the word 'engineers' by the way – there is no such thing as a lowly 'mechanic' these days! And back in the days when engineers were 'mechanics' they were also essentially invisible men when it came to press and public recognition of their long hours of labour.
There were no backroom boys in those days enjoying the guru-like reputation that Jerry Burgess did during his days with Valentino Rossi. In fact, I can only think of two truly famous 'spanner men' from the Sixties and Seventies – Nobby Clarke, who was Mike Hailwood's right-hand man and the only Westerner that Honda would allow to delve into the internals of its complicated six-cylinder GP racer, and Arturo Magni, who managed the MV Agusta race team and helped prepare the bikes.
Kel Carruthers fulfilled the same function with the Kenny Roberts Yamaha team, of course, but he had already achieved his personal fame by winning the 1969 World 250cc Championship as a rider.
Article continues below...
Advert
Read more in the MayJune edition of CR – on sale now!

Enjoy more Classic Racer reading in the bi-monthly magazine.
Click here
to subscribe.
Article continues below...
Advert