Words: Norm DeWitt Photographs: Norm DeWitt and Mortons Archive
Skip Aksland was another of the Californians who formed a tidal wave of talent that swept the podiums of the world. Along with Kenny Roberts and Cal Rayborn, Skip was amongst that first generation to make its mark in international road racing.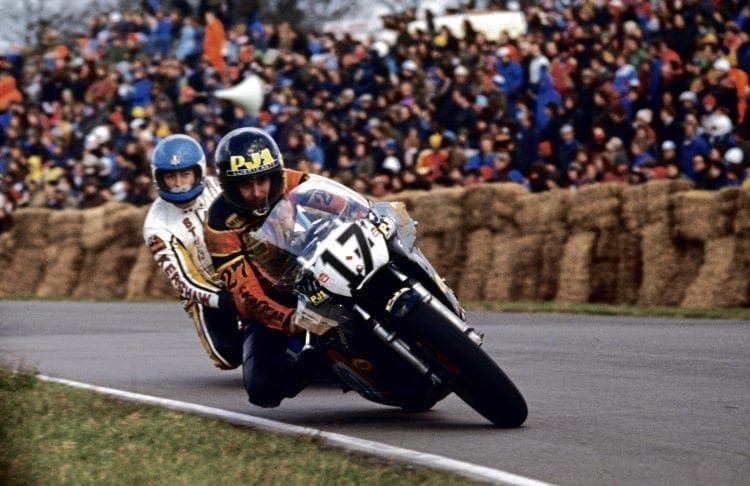 Skip was immersed in motorcycles from an early age as that was the family business. "My dad and brother were partners in a Suzuki shop back in 1967/68; my brother Bud raced as an expert," he explained.
"We had 15 acres to park the trucks and had extra land to ride on. My first motorcycle was a Honda 55 in a pressed metal frame, until Bud put the motor into a Yamaguchi tube frame and cut two inches out of the centre so I could touch the ground as I was eight years old. I would ride it until dark every day."
The first competition bike was a Hodaka Ace 90. "I raced that a few times but then my dad bought me a Yamaha AT-1 125. The Japanese bikes were just starting to make a statement. The Yamaha didn't handle as good as the Pentons, but on a smooth racetrack it was hard to beat. My first race was December of 1970, and I turned pro in 1973."
Kenny Roberts remembers: "Skip must have been about 10, and he had a little Hodaka 90 and we rode together almost every day until I went off to Europe."
Skip continues: "When I got my pro licence I started racing at Ascot Park every Friday night, I rode a Yamaha twin that Kenny built for me. He got a frame from Doug Schwerma (Champion Frames), and one of his old road race engines from Kel Carruthers. My brother's shop sponsored Kenny when he was riding amateur stuff. I'm five years younger than Kenny, but when he was out to the ranch we would ride together every day."
It's a pretty good situation for a motorcycle racer having KR as a mentor. "It wasn't too bad; he wasn't the easiest guy to be around… kind of like he is now. It's a hard love kind of thing, really," said Skip
"All those years I'd gone to Ascot, and seen my heroes race there, and then I won the main event the first time out on my twin. It was kind of overwhelming. They would take me out of high school at 11 o'clock on Friday; drive six hours, race, and get home by six in the morning on Saturday."
Read more in the latest issue of Classic Racer

Enjoy more Classic Racer reading in the bi-monthly magazine.
Click here
to subscribe.